USM Foundation Launches Campaign to Support Dale Center
Fri, 02/07/2014 - 10:04am | By: Van Arnold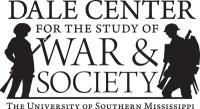 The University of Southern Mississippi is home to one of the country's top military history programs through the Dale Center for the Study of War & Society. In an effort to help the Center reach even loftier heights, the USM Foundation has launched the Dale Center for the Study of War & Society Campaign.
The campaign was announced on Thursday, Feb. 6 at the 2014 Lt. Col. John H. Dale Sr. Distinguished Lecture in International Security and Global Policy featuring former U.S. Secretary of Defense Dr. Robert Gates.
The Center has been renamed to honor the family of Dr. Beverly Dale, who made the initial contribution to the $2 million campaign. Beverly Dale's late father, Lt. Col. John H. Dale Sr., served as Professor of Military Science, Head of the Department of Military Science and Head of the ROTC Program at USM from 1957-61 and 1964-66. Lt. Col. Dale was a veteran of World War II and the Korean Conflict.
Approximately $1.6 million toward the $2 million goal already has been committed to support the Dale Center through operational and scholarship endowments as well as enhancements of lecture series and professorships, such as the Maj. Gen. Buford "Buff" Blount Endowed Professorship in Military History, which was established in 2010.
"We have already gathered together an unbelievable group of scholars who are producing ground-breaking research into the study of war – research that has a profound impact on how the country and world view the complexities of war," said Dr. Andrew Wiest, University Distinguished Professor of History at Southern Miss and Founding Director of the Dale Center. "Keeping together this core group of scholars is key, and the generous funding from our wonderful friends like Beverly Dale will make this happen."
The Dale Center serves as a local, national, and international resource for the study of the history of warfare and its influence on both the military and civilians. The Center plays an active role in the community through its annual Richard McCarthy Lecture Series, the monthly War and Society Roundtable discussions in partnership with the Hattiesburg Public Library, and the Dale Distinguished Lecture Series.
Bob Pierce, Vice President for Advancement at Southern Miss, notes that the Dale Center Campaign provides an opportunity to lift the University's military history program to elite status.
"The faculty in our military history program are experts in this field. Not only are they good at what they do, they are among the most respected military historians in the country," said Pierce. "The Dale Center is currently recognized as a top-five program in the study of war and society in the United States, but we want to make it the nation's preeminent academic program in this area. This campaign will certainly help us achieve that goal."
For more information about the Dale Center for the Study of War & Society Campaign, call the USM Foundation at 601.266.5210 or visit: www.usmfoundation.com/dalecenter