William Hatcher, Former Chairman of Political Science, Dies
Tue, 12/16/2014 - 12:46pm | By: David Tisdale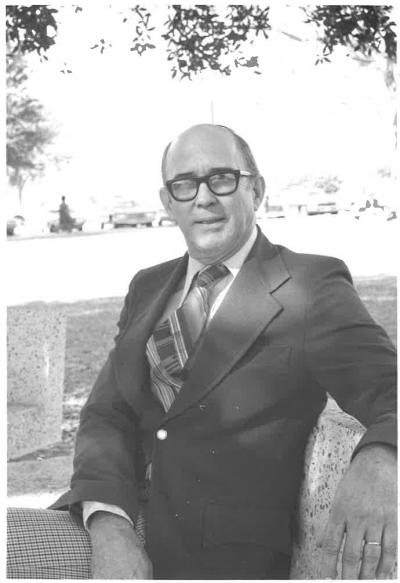 Dr. William Hatcher (photo courtesy of University Archives)
A graveside service is set for 2 p.m. Wednesday, Dec. 17 at Roseland Park Cemetery in Hattiesburg for Dr. William Hatcher, former chairman of The University of Southern Mississippi Department of Political Science, who died Dec. 12 in Jackson, Miss. He was 92.
Visitation for Dr. Hatcher will be held beginning at 12 p.m. Wednesday, Dec. 17 at Hulett-Winstead Funeral Home in Hattiesburg.
A native of Carthage, Mo., Hatcher was a veteran of the U.S. Army with a distinguished record of service during World War II, including at the Battle of Bulge. After the war, he earned his undergraduate and master's degrees from the University of Arkansas and a Ph.D. from Duke University. He served on the faculty at Southern Miss from 1962-1992.
Dr. Joseph Parker, professor emeritus of political science and one of Hatcher's colleagues at Southern Miss, said the department grew in enrollment and stature under Hatcher's leadership. "He was well-liked by both his students and colleagues at the university," Parker said. "Everyone who knew him was better for it."
Memorials to Dr. Hatcher may be made to the Salvation Army.