Dale Center Event set for Feb. 21 at Mississippi Museum of Art
Mon, 02/16/2015 - 12:56pm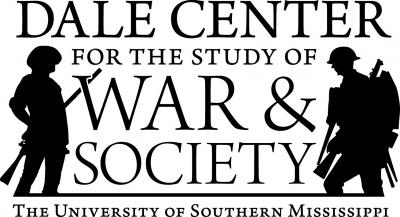 War imagery and its influences will be the focus of a program hosted by The University of Southern Mississippi's Dale Center for the Study of War and Society Saturday, Feb. 21 from 10 a.m. to 3 p.m. at the Mississippi Museum of Art in Jackson.
"The Art of War" will be held in conjunction with the museum's exhibit "Civil War Drawings from the Becker Collection." The Becker Collection offers visitors the opportunity to explore the role artists played as war correspondents, using their skills to convey the complexities of war to communities far from the front lines. Building on this theme, the "Art of War" day will feature a morning roundtable discussion with six Dale Center historians discussing iconic images of conflict and their influence on society, with topics ranging from 16th century Korea to the Vietnam War.
The program will also include a book signing by panelists, a curator-led tour of the Becker Collection exhibit, and an afternoon lecture by Dr. Susannah Ural, co-director of the Dale Center, on Civil War soldiers and families tied to her recent book Don't Hurry Me Down to Hades.
"This is a wonderful opportunity for Southern Miss to collaborate with the Mississippi Museum of Art, highlighting the crossroads where the fields of war and society and the arts intersect," said Dr. Ural. "The Becker Collection offers powerful examples of how home front communities learned about the Civil War through images drawn by the photojournalists of the day, like Joseph Becker."
Building on the idea of informing readers through imagery, Dale Center faculty presenting at the program will have all selected images from their conflict of specialty to show how art captured the tensions or hopes or concerns of the day.
The roundtable will be held from 10 – 11 a.m. and feature the following Dale Center faculty members and their presentations:
*Dr. Kenneth Swope, "Japanese Calamity of 1592"
*Dr. Kyle Zelner, "Two Artists, Three Deaths, Two Empires"
*Dr. Alison Abra, "How Britain Danced Democracy During World War II"
*Dr. Douglas Bristol, "How Africa-American War Correspondents Shaped our Understanding of World War II"
*Dr. Heather Stur, "Wartime Images of Fierce Vietnamese Women"
*Dr. Andrew Wiest, "Vietnam: Paying the Cost of War"
"The Art of War" is supported by the Mississippi Museum of Art, the USM Foundation and the College of Arts and Letters. For more information, visit http://www.usm.edu/war-society and view the section titled "Events."