Documentary Inspired by USM Professors Book Nominated for Emmy
Fri, 07/24/2015 - 15:31pm | By: David Tisdale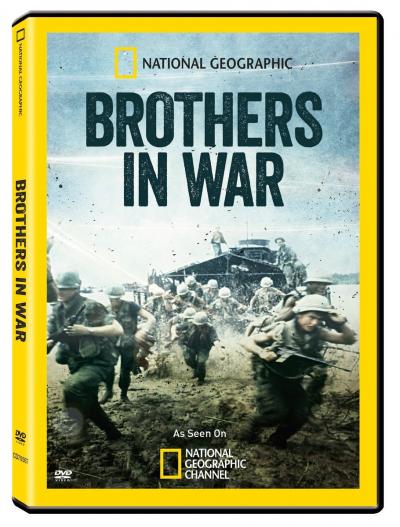 A documentary inspired by a University of Southern Mississippi history professor's book on the famed Vietnam combat infantry unit "Charlie Company" has been nominated for a coveted Emmy award.
Dr. Andrew Wiest, founding director of the university's Dale Center for the Study of War and Society, is the author of "The Boys of '67: Charlie Company's War in Vietnam," on which the National Geographic documentary "Brothers in War" is based. It has been nominated for the award in the Outstanding Historical Programming-Long-Form category.
"Brothers in War" was directed/produced by Liz Relph, with Madeleine Carter, Lou Reda and Scott L. Reda serving as executive producers and Wiest as historical consultant. Narrated by actor Charlie Sheen, the program aired last year and received widespread praise for its gripping depiction of the harrowing and deadly exploits of one of the last American combat infantry companies drafted, trained and sent to fight together in Vietnam.
"The idea for the book was born through working with veteran speakers in my Vietnam War class," Wiest said. "Through interviews, reunions, and trips to Vietnam I came to learn the story of the Boys of '67 - the brave men and families of Charlie Company.
"Writing that story, and telling the tale of our Vietnam veteran generation, became my passion. The book being transformed into a documentary was wonderful -- but having it nominated for an Emmy is beyond my wildest dreams."
Wiest expressed gratitude to Reda and Reph of Lou Reda Productions for their work in transforming his book into the documentary. "Their work stands as testament to our Vietnam veterans," he said.
Nominations for the 36th Annual News and Documentary Emmy® Awards were announced July 22 by the National Academy of Television Arts & Sciences (NATAS). The News & Documentary Emmy® Awards will be presented on Monday, Sept 28 at a ceremony at Lincoln Center's David Geffen Hall.
Eric Villard, a noted Vietnam War historian, is quoted in a Military.com review of the documentary as saying that "Brothers in War" is "a must-see" and "one of the finest documentaries about that conflict ever produced." Villard is currently writing new volumes for the official history of the war.
Dr. Maureen Ryan, interim dean of the College of Arts and Letters, praised Wiest on the nomination and notoriety he has gained for his research and publications on the controversial and costly war. Nearly 60,000 American casualties resulted from the Vietnam War.
"Historian Andy Wiest's nationally recognized scholarship on the Vietnam War offers insightful contemporary commentary on a defining aspect of American society and foreign policy at the end of the 20th century," she said. "The Emmy-nominated documentary Brothers in War has expanded his important work into a new genre and introduced it to a new audience."
For information about Dr. Wiest and his research, visit http://www.usm.edu/history/faculty/andrew-wiest. For information about the Southren Miss Department of History and the Dale Center for the Study of War and Society, visit www.usm.edu/history and http://www.usm.edu/history/war-society.