Fowler to Serve as 2016 Southern Miss Coca-Cola Classic Rodeo Grand Marshal
Mon, 12/21/2015 - 13:40pm | By: April Jordan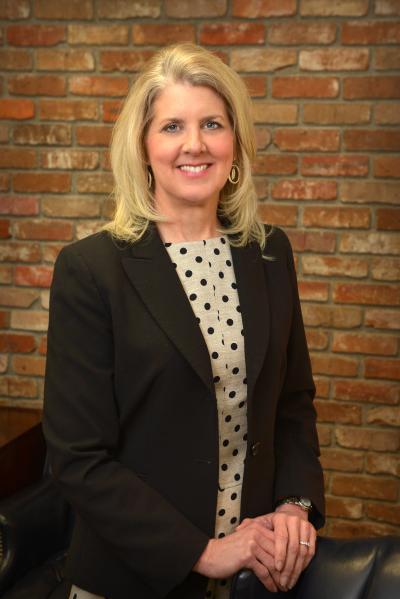 Tracie Fowler, president and chief executive officer of United Way for Southeast Mississippi, will serve as grand marshal for the 31st annual Southern Miss Coca-Cola Classic Rodeo.
Fowler earned a bachelor's degree in business administration from the University of Louisiana, Monroe. She spent more than 20 years in the newspaper publishing industry before becoming CEO of United Way in July 2014. Before joining United Way, Fowler served on the United Way Board of Directors, the United Way Campaign Committee and the United Way Funds Distribution Committee. She is a 2002 graduate of Leadership Pinebelt.
She currently serves on the advisory boards for the DuBard School for Language Disorders, the Girl Scouts of Greater Mississippi's Hattiesburg Chapter and the Greater Pinebelt Community Foundation. Fowler is a current member of the Rotary Club of Hattiesburg. She is married to Frank Fowler and they have a daughter, Kellie, who is a sophomore at the University of Southern Mississippi.
The 31st annual Southern Miss Coca-Cola Classic Rodeo will be held Friday and Saturday, Feb. 19-20, 2016 at the James Lynn Cartlidge Forrest County Multi Purpose Center on U.S. Highway 49 South in Hattiesburg. The featured guests for the rodeo will be comedian Lecile Harris, six-time professional rodeo Clown of the Year. Round up the whole family for the Pine Belt's "greatest show on dirt."
Tickets will be on sale beginning Jan. 15, 2016 at Boot Country on U.S. Highway 49 and Hub City West on Pioneer Road in Hattiesburg. Tickets are $12 in advance and $15 after February 18. Starting Feb. 19 tickets will be sold at the Forrest County Multi-Purpose Center beginning at 8 a.m. All seats chair back and are reserved.
The rodeo is also sponsored by Southern Beverage, Comcast, B-95, McMullan Motors, Keith's Super Stores, Hattiesburg Clinic Sports Medicine, Forrest General Hospital, Copy Cats Printing, The Hattiesburg American, Neel Schaffer, Service Master and Southern Miss Recreational Sports.
For more information, e-mail Southern Miss Recreational Sports Marketing and Public Relations Coordinator April Jordan at april.i.jordanFREEMississippi.