Soledad OBrien to serve as Desegregation Anniversary Speaker
Mon, 08/10/2015 - 02:34pm | By: David Tisdale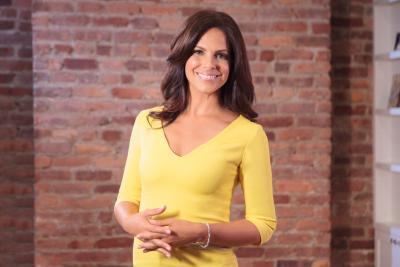 An award-winning American journalist and author will be the keynote speaker for the University of Southern Mississippi's 50th anniversary celebration of the desegregation of the institution.
Soledad O'Brien, a former CNN news anchor and reporter, will address an audience at Bennett Auditorium Friday, Sept. 4 at 7 p.m., in conjunction with The University's programming featured in "Celebrating 50 Years of Progress: Desegregation of The University of Southern Mississippi."
In September 1965, Southern Miss enrolled its first African-American students, Raylawni Branch and Gwendolyn Elaine Armstrong. Since then the University has experienced consistent growth in minority enrollment, while also taking great pride in the diversity of its student body and community.
"Fifty years is not a long time considering the great changes that have taken place at USM, in Mississippi and the nation at large. It's important yet to mark such anniversaries to better understand the past struggles and make even greater strides in the years to come," said Dr. Sherita Johnson, director of the Southern Miss Center for Black Studies. "That is an important mission for the Center, through our research, teaching, and service activities. Having O'Brien on campus for this occasion illustrates the University's commitment to educating and empowering the next generation of leaders."
Formerly the face of CNN's popular "American Morning" program, O'Brien won a George Foster Peabody Award, along with the 24-hour news network, for its acclaimed reporting on Hurricane Katrina. She also covered the 2005 London terror attacks and 2004 tsunami that hit South Asia for the network, earned three Emmys for her coverage of the U.S. presidential election and Haiti earthquake crisis in Haiti, and a Gracie Allen Award for reporting in Cyprus. O'Brien also hosted CNN's morning "Starting Point."
Through CNN, she created and launched the award-winning documentary series "In America," one of the network's most successful domestic and international franchises. O'Brien continues delivering its programming "Black in America" and "Latino in America" through Starfish Media Group, of which she is the founder and CEO. She is the author of "The Next Big Story" and Latino in America."
O'Brien is the recipient of the NAACP's President's Award in 2007 for her coverage of Hurricane Katrina, and the first recipient of the Johns Hopkins Bloomberg School of Public Health's Goodermote Humanitarian Award, also for her efforts reporting on Katrina and the Asia tsunami. In 2009, she received the Medallion of Excellence for Leadership and Community Service from the Congressional Hispanic Caucus.
A Distinguished Fellow at her alma mater, Harvard University, O'Brien is a member of the National Association of Black Journalists and the National Association of Hispanic Journalists.
For more information about activities and events marking the University's 50th anniversary of desegregation, visit http://www.usm.edu/about/desegregation-southern-miss.