Southern Miss Civil War Historian Earns Distinguished Professorship
Mon, 11/23/2015 - 16:28pm | By: Ashlea Maddox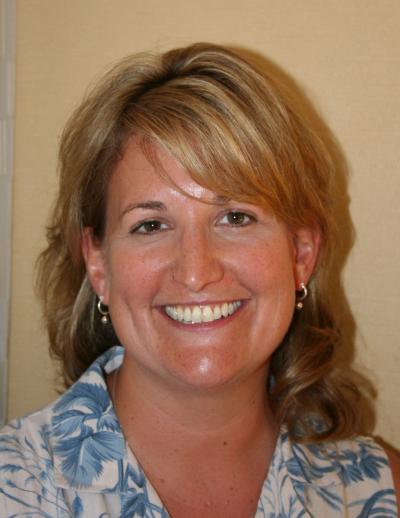 Dr. Susannah Ural of The University of Southern Mississippi's Department of History was recently named the 2015-2017 recipient of Charles W. Moorman Distinguished Alumni Professorship in the Humanities.
Started in 1991, the Moorman Professorship is awarded biennially to a senior professor in the Departments of English, History, Foreign Languages and Literatures, or Philosophy and Religion as a means of supporting specific research projects.
"A dozen senior professors have, with the financial assistance of the Moorman, pursued important creative and scholarly projects," said Dr. Maureen Ryan, interim dean of the College of Arts Letters.
Dr. Ural, who co-directs the Dale Center for the Study of War and Society, says the professorship will allow her to complete the Beauvoir Veteran Project, a digital history project that offers insights into the lives of impoverished 19th-and early 20th-century Mississippians who lived at the Confederate veterans' home in Biloxi, Miss. from 1903- 1957.
The Beauvoir property is best known for being home to Jefferson Davis from 1879 until his death in 1889. Davis's daughter, Winnie, who passed away in 1898, inherited the property. His widow, Varina, then sold Beauvoir to the Sons of Confederate Veterans on two conditions: it would be made into a veterans' home and a memorial to Jefferson Davis and Confederate soldiers. Beauvoir remained a home for veterans, wives and widows from 1903 to 1957 and is still a memorial today, as well as a library and museum.
The Beauvoir Veteran Project started back in 2014 after Dr. Ural researched a sample of the home's 1849 residents. During the 2014-2015 academic year, Dr. Ural and Dr. Deanne Nuwer, associate professor and associate dean of the College of Arts and Letters at Gulf Park, each taught "Historical Research and Methods" on the Gulf Park and Hattiesburg campuses, respectively. The students researched federal census records, slave records, Confederate pension applications, obituaries, advertisements, and city directories to discover as much as possible about the people who lived at Beauvoir, said Ural.
The project's website, beauvoirveteranproject.org, was then designed by Ural's doctoral student, Allan Branstiter. Currently, the website highlights student findings and provides template submission guidelines for anyone wishing to participate or contribute to research.
According to Ural, the Moorman Professorship will allow her to hire Branstiter again, along with three other graduate students and one undergraduate, to research and develop the website during the summer of 2016 and 2017, all while gaining experience in the digital humanities.
The Moorman Professorship and Dr. Ural's endeavor have created an opportunity for the University, local secondary school systems and individuals from the community to collaborate and learn together. Ural said that the final website will not only be educational, but interactive.
"This digital history project presents a rare opportunity where the research we conduct can benefit scholars of 19th century America, as well as local history enthusiasts and descendants," Ural said.
"By clicking on a room, window or on the grounds, visitors can learn about residents' lives, read accounts from contemporary newspapers and get a better sense of daily life at the home."
In addition, Southern Miss social studies licensure students will design and contribute lesson plans for teachers, allowing them to more easily incorporate the project's information into the secondary classroom.
"The Moorman Professorship's support for the Beauvoir Veteran Project allows us to spotlight the cutting-edge digital humanities work being done throughout the College of Arts and Letters at Southern Miss," Ural said. "And, it allows us to provide our graduate and undergraduate students with digital humanities training and summer funding."
"Dr. Ural's colleagues in the college are proud of the work she is doing with the Beauvoir Veteran Project," said Dr. Eric Tribunella, Senior Associate Dean of the College of Arts and Letters. "We are fortunate to have the Moorman Professorship to support important faculty research like this."
For more information about Dr. Ural and the Southern Miss Department of History, visit www.usm.edu/history.