Book on Integration of U.S. Military Focus of May 18 Roundtable Discussion
Mon, 05/15/2017 - 17:20pm | By: Ashlea Maddox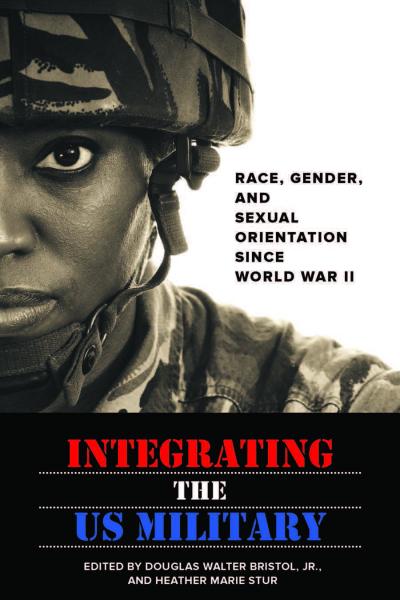 The University of Southern Mississippi's Department of History, Dale Center for the Study of War and Society, and the African American Military History Museum will host a roundtable book discussion on Integrating the US Military Thursday, May 18 at 1 p.m. at the museum located at 305 6th Street, Hattiesburg. The event is open to the public.
Event moderators Dr. Douglas Bristol and Dr. Heather Stur of the Department of History at Southern Miss edited the featured book, which is the first to compare the integration of African Americans, Japanese Americans, women, and gay men and lesbians in the U.S. military. According to Bristol, the book reveals that, although the military is a conservative institution, it often has been on the forefront of civil rights.
"In the 1940s, the 1970s and the early 2000s, military integration and promotion policies were, in many ways, more progressive than similar efforts in the civilian world. At the same time, the book examines the discrimination within the military that led to civil rights reforms, highlighting the role that women and minorities played in fighting discrimination," Bristol said.
Bristol will discuss how the targeting of black soldiers for harsh punishments and violence from World War II through Vietnam offers a historical perspective for the mass incarceration of black men and for the Black Lives Matter movement. Stur will discuss how deep-seated cultural attitudes about men and women condone the objectification of women's bodies and aggressive sexual behavior within the military and on college campuses. Both will raise questions about the interplay between the military and civilian society.
This event is another collaborative initiative between Southern Miss History and the African American Military History Museum, and Bristol believes this partnership underscores one of the central points of the book. "The military's role in advancing civil rights cannot be understood unless the experience of women and minorities become central to the history of the military and the United States. Part of what will help re-center American history are discussions such as this roundtable being held in African American institutions."
For more information about the Department of History and the Dale Center for the Study of War and Society, visit www.usm.edu/history.