Faculty Members, Alums Contribute to New York Times Series Vietnam 67
Tue, 08/15/2017 - 11:03am | By: David Tisdale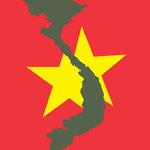 The political and cultural turbulence that roiled America in 1967 – with the Vietnam War as the centerpiece - is captured in a series for the New York Times titled "Vietnam '67" and features contributions by four members of the University of Southern Mississippi faculty and two USM alums.
The series, which runs through March 2018, includes articles by Dr. Kevin Greene, assistant professor of history and co-director of the USM Center for Oral History and Cultural Heritage; Dr. Maureen Ryan, professor of English and dean of the College of Arts and Letters; Dr. Heather Stur, associate professor of history and General Buford Blount Professor of Military History; and Dr. Andrew Wiest, University Distinguished Professor of History and founding director of USM's Dale Center for the Study of War and Society
Robert Thompson and John Fitzmorris, graduates of the USM doctoral program in history, are also contributors for the series.
Clary Risen, editor for the series, contacted historians, journalists and veterans of the war to contribute, said Dr. Stur, who also serves as director of USM's Vietnam summer studies program. Stur's contributions include articles about South Vietnamese women, a rock-n-roll band from Saigon called the CBC Band, and the Dak Son massacre.
Stur is author of the book Beyond Combat: Women and Gender in the Vietnam War Era,among other publications. She was a Fulbright scholar in Vietnam, where she was a visiting professor in the faculty of International Relations at the University of Social Sciences and Humanities in Ho Chi Minh City.
"The series is bringing scholars of the Vietnam War to one place to reflect on and analyze what the events of 1967 meant for the broader trajectory of the war," Stur said. "For me, it's an opportunity to give voice to those who have not yet been fully written into the Vietnam War story."
Links to Stur's articles already published in the series include "Combat Nurses and Donut Dollies" (https://www.nytimes.com/2017/01/31/opinion/combat-nurses-and-donut-dollies.html?_r=1); and "South Vietnam's 'Daredevil Girls'" (https://www.nytimes.com/2017/08/01/opinion/vietnam-war-girls-women.html?action=click&pgtype=Homepage&clickSource=story-heading&module=opinion-c-col-right-region&region=opinion-c-col-right-region&WT.nav=opinion-c-col-right-region&_r=0.).
*Dr. Ryan's article, "The Long History of the Vietnam Novel," was published March 17: https://www.nytimes.com/2017/03/17/opinion/the-long-history-of-the-vietnam-novel.html. Her other writings about the Vietnam War include The Other Side of Grief: The Home Front and the Aftermath in American Narratives of the Vietnam War.
Ryan is a previous recipient of the prestigious Moorman Professor of Humanities at USM, where she also served as dean of its Honors College.
"I read the New York Times every day, and as a scholar of the literature of Vietnam War, I was delighted to contribute to the series," Ryan said. "I'm also proud that my College of Arts and Letters colleagues have, and will, also share their expertise in similar pieces for it.
"It is a commonplace that Vietnam is the war that won't go away, but as the years go by, we need to remember the lessons of that long war that was so formative for late 20th-century America."
*Wiest's first article in the series, 'Charlie Company and the Small Unit War" (https://www.nytimes.com/2017/05/16/opinion/vietnam-war-charlie-company.html) is the story of one man, and how he was lost – "a very typical story for that war," he said. His second marks the time it took for the soldier's wife to receive his remains. "It is about what the war, and that one horrible day, did to her life and to the life of their young son."
"We all too often remember Vietnam at the macro level — the big battles like TET '68 or Hamburger Hill," he said. "Those moments are certainly important, but history often forgets that Vietnam was mostly a small unit war where men were lost in a slow pace, in ones and twos, in battles that didn't appear in newspapers."
Wiest's book The Boys of '67 is the basis for National Geographic Channel and Lou Reda Productions' Emmy-nominated documentary Brothers in War, with Wiest serving as lead historical advisor to the project. His final contribution to the New York Times series will focus on the role of the South Vietnamese in the fighting, another aspect of the Vietnam War he believes is too quickly forgotten.
"Sadly, the 50th anniversaries of the Vietnam War have gone by almost unnoticed — which is such a historical travesty," Wiest said. "Regardless of its outcome and surrounding controversy, the Vietnam War was one of the most important events in the history of 20th century America, and even the world," he said. "Marking its passage into history is greatly important."
*Greene wrote "The Greatest Music Festival" which spotlighted the June 18, 1967 Monterrey (Ca.) International Pop Festival and carried the apt subhead describing it as "more than a music event. It was the soundtrack for the anti-war movement." Greene describes the piece as "A woven tapestry of fascinating stories that academicians rarely get to write in such a way" https://www.nytimes.com/2017/06/13/opinion/the-greatest-music-festival-in-history.html).
The three-day event featured such rock music icons as Jimi Hendrix and Janis Joplin, providing the music that helped shape America's counterculture; among the 200,000 in attendance was a young Dusty Baker, who had just been drafted by the Atlanta Braves.
"On the one hand, I conducted a bit of solid research to make this adaptable to a wider audience, while at the same time providing enough context so that Monterey Pop became historic and historical, and not just a pop culture moment," Greene said.
Greene received no less than a dozen emails thanking him for the piece, and he was invited by a San Francisco radio station to talk about the festival's 50th anniversary.
"My brilliant colleagues had already contributed their pieces and set the bar really high," Greene said. "So, I tried to have a lot of fun with it."
Thompson's article, "Pacification, Through the Barrel of a Gun" appeared March 10 and can be found at https://www.nytimes.com/2017/03/10/opinion/pacification-through-the-barrel-of-a-gun.htmlappeared. Fitzmorris's contribution is scheduled for a later date.
Follow the "Vietnam '67" series at https://www.nytimes.com/column/vietnam-67?action=click&contentCollection=Opinion&module=Collection&region=Marginalia&src=me&version=column&pgtype=article.