Powell Appointed to Lead Southern Miss Alumni Association Executive Committee
Mon, 07/24/2017 - 09:53am | By: Nicole Ruhnke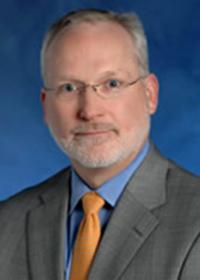 Tracy Powell
On July 1, 2017, the Southern Mississippi Alumni Association installed its executive committee for the 2017-18 fiscal year. Individuals include alumni who are accomplished leaders in their communities who demonstrate strong commitment to the betterment of the University.
"Over the coming year, alumni of The University of Southern Mississippi will see an increased focus on national engagement, membership and volunteer development from our executive committee and board of directors," said Jerry DeFatta, executive director of the Southern Miss Alumni Association. "Our organization is fortunate to have outstanding, dedicated alumni to lead our organization in these initiatives, and others, as we continue in our service to the University."
2017-18 Executive Committee:
Tracy Powell '86, President
Originally from Petal, Tracy Powell graduated from Southern Miss with a Bachelor of Science in accounting. In 1989, he graduated from Vanderbilt Law School, where he was a member of the Vanderbilt Law Review and Order of the Coif. At Southern Miss, he was a member of Sigma Nu Fraternity.
Today, Powell is a partner at the law firm of Sherrard, Roe, Voigt & Harbison in Nashville, Tenn., with a practice that involves health care and corporate matters. He is actively involved in the ABA Health Law Section and is a regular author and speaker on health care legal matters. He is listed in Best Lawyers in America and recognized by Chambers USA.
This Life Member of the Alumni Association is a member of the Eagle Club and Hardwood Club and a season ticket holder in football and basketball. He was on the Association's board of directors from 2000-03 and served on the USM Foundation board of directors from 2011-13. He received the Alumni Association's Outstanding Service Award in 1993 and the Continuous Outstanding Service Award in 1997. He was inducted into the Petal High School Academic Hall of Fame in 2011.
Powell is married to Deana Drewry and is the proud father of three children, Alisha Powell Lay, Drew Powell and Patrick Powell.
Kim Bradley '86, President Elect
Kim Bradley owns Taylor Rental in Hattiesburg and is a lifelong Golden Eagles fan. For the last 12 years, Bradley served his community as the representative of Ward 1, which includes the northwestern part of Hattiesburg and The University of Southern Mississippi.
Bradley was born and raised in Hattiesburg, is a graduate of Hattiesburg High School and earned a Bachelor of Science degree in business from Southern Miss in 1985. While at USM, he was a member of the golf team and president of Kappa Alpha Fraternity.
His commitment to the University has continued over the years: he is a season ticket holder for every sport, has served on numerous committees and sponsored the legislation that created Go Gold Fridays in Hattiesburg. Bradley is a Life Member of the Alumni Association, a member of the Circle of Champions and the 2013 recipient of the Outstanding Alumni Service Award. In 2016, he was inducted into the Southern Miss Alumni Hall of Fame.
He is a member and former president of the board of directors of the Hattiesburg Country Club and attends Venture Church. He and his wife, Erin Pittman Bradley, have two daughters, Alex and Abby.
Rickey Jones '92, Vice President
As a basketball forward, Rickey Jones was part of some of the most impressive Golden Eagle teams to ever run up and down the hardwood. As an alumnus, he has played an important role on many of the teams that helped contribute to Southern Miss's success, including serving on the boards of directors for the USM Foundation and M-Club, and as a member of the Eagle and Hardwood Clubs.
In 2006, he served as a member of the Alumni Association's Presidential Transition Team, as well as the Mississippi Board of Trustees of State Institutions of Higher Learning's Search Advisory Committee, that assisted the IHL Board in its search for the ninth president of the University which ended in the selection of Dr. Martha Saunders.
In 2007, the Alumni Association honored Jones for his service to his alma mater with the Outstanding Service Award, and he was inducted into the Southern Miss Alumni Hall of Fame in 2010. Jones earned his bachelor's degree in sports management from Southern Miss, and currently resides in Jackson where he works as a business consultant with Front Court Development. In the community, Jones serves as a member of the Jackson Public School Board, a post he was appointed to in 2016.
Becky Montague '94, Past President
Becky Montague is an honor graduate of the National Center for Paralegal Training. She graduated summa cum laude from Southern Miss and earned a master's degree in fiction writing at Johns Hopkins University. She served on the faculty of Jones County Junior College, is the author of Bringing the World to Mississippi: The University of Southern Mississippi Symphony Orchestra and is the founding president of the Hattiesburg Alliance for Public Art.
A Life Member of the Alumni Association, Montague has previously served on the boards of both the Alumni Association and USM Foundation. She is a member of the Southern Miss Alumni Association Hall of Fame; a former chair of Partners for the Arts, which she continues to serve as a long-time advisory board member; and a former arts chair of the Southern Miss Centennial Committee. Montague has also served on the advisory board of the College of Arts and Letters, co-chairing the college's annual arts gala and has been a member of numerous search committees across campus.
Montague has served on many community boards, including the Hattiesburg Arts Council, Hattiesburg Concert Association and Historic Hattiesburg Downtown Association (HHDA). Her dedication, through the Hattiesburg Alliance for Public Art, to purchasing and exhibiting large sculptural works in downtown Hattiesburg, earned her the HHDA Promotion of the Arts Award in 2015.
Montague and her husband, Doug, are the parents of three adult children, all Southern Miss graduates, and are members of the Honor Club and Eagle Club.
Casey Graham '00, Finance Committee Chair
Casey Graham is a 2000 graduate of The University of Southern Mississippi and holds degrees in Accounting and Management Information Systems. He is also a 2007 graduate of the Southeastern School of Banking. Graham is a resident of Hattiesburg, where he attends Venture Church and is a Financial Advisor with Edward Jones.