Southern Miss Gulf Park to hold Golden Eagle Pumpkin Patch
Wed, 10/11/2017 - 08:56am | By: Arlicia Jordan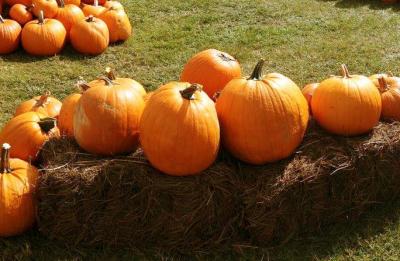 The University of Southern Mississippi will celebrate the fall season with a Golden Eagle Pumpkin Patch, Oct. 16 – 31, on the University's Gulf Park campus in Long Beach.
Held on the South Lawn of the Gulf Park campus, the Pumpkin Patch will open daily from 10 a.m. – 7 p.m., weather permitting, and will feature a free photo area and craft area.
Swan gourds, winged gourds and pumpkins of all sizes will be on sale from 50 cents to $50. All proceeds will benefit the University's Association of Office Professionals and the Comparative Cognition and Communication Lab.
The University will also hold a kid's costume contest Saturday, Oct. 21, at 11:30 a.m., and a professional photographer will be on site from 10 a.m. – noon.
For more information about the Golden Eagle Pumpkin Patch, contact Heather Miller, administrative specialist for the Office of the Vice Provost, at 228.214.3233 or email Heather.MillerFREEMississippi. Admission is free and open to the public. All school groups are welcome.