Southern Miss to Welcome Esteemed Writer Ben Lerner
Thu, 03/23/2017 - 10:03am | By: Ashlea Maddox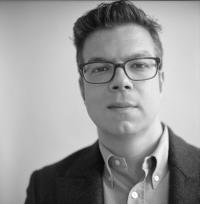 Ben Lerner
As part of its ongoing Visiting Writers Series, the Department of English at The University of Southern Mississippi welcomes award-winning writer Ben Lerner to the Hattiesburg campus on Friday, March 24 at 7:30 p.m. in Gonzales Auditorium for a reading and book signing.
On Saturday. March 25, Lerner will lead "A Conversation on Craft," followed by a question and answer session in the Gallery of Art and Design at 10 a.m. Both events are free and open to the public.
Winner of the MacArthur "Genius Grant", Lerner will share insights about his process for writing fiction, nonfiction and poetry at the March 25 event, which is sponsored in part by Partners for the Arts.
Among his many accomplishments and awards, Lerner has been a Fulbright Scholar, Guggenheim Fellow and was a finalist for the National Book Award for his second book, Angle of Yaw.
A graduate of Brown University, where he earned a B.A. in political theory and MFA in poetry, Lerner has taught at the California College of the Arts and University of Pittsburgh. He currently teaches at Brooklyn College and was recently named a Distinguished Professor of English in 2016.
For more information about the Visiting Writers Series in the Department of English, visit www.usm.edu/english.