Dale Center Fellow Heather Stur to give Blount Lecture in Military History May 1
Mon, 04/29/2019 - 11:28am | By: David Tisdale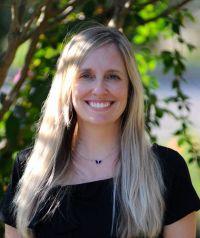 Dr. Heather Stur, an associate professor of history and fellow in the University of Southern Mississippi's (USM) Dale Center for the Study of War and Society, will give a lecture as the outgoing General Buford "Buff" Blount Professor in Military History (2017-2019) Wednesday, May 1 at 6 p.m. in room 101 of the Liberal Arts Building on the Hattiesburg campus.
Dr. Stur's presentation, titled Saigon at War: South Vietnam and the Global Sixtieswill be drawn from her forthcoming book of the same name. She will discuss South Vietnamese political perspectives on the Vietnam War in an effort to incorporate South Vietnamese voices more fully into the Vietnam War narrative.
Saigon at War investigates South Vietnamese political activism during the Vietnam War and focuses on a wide range of actors including South Vietnamese students, Catholics, anticommunists, peace activists, journalists, and diplomats. The book is based on research Dr. Stur conducted in Vietnamese archives during her Fulbright year.
During her two years as Blount Professor, Dr. Stur completed two books, both of which will be published this year. The U.S. Military and Civil Rights Since World War II (ABC-CLIO, forthcoming August 2019) examines military decision-making about and public responses to the integration of African Americans, women, and gays and lesbians into the armed forces.
"It has been an honor to serve as the 2017-19 Blount Professor, and I am grateful for the financial support the professorship has provided," Dr. Stur said. "It allowed me to take research trips to complete my research for both books, and also to buy time through a course release to write. With the three-three teaching load, the ability to buy a course release is crucial to completing something as big as a sole authored book, not to mention two."
For information about the Dale Center for the Study of War and Society, visit https://www.usm.edu/war-society.