Dale Centers McCarthy Lecture Series Returns Jan. 29 with The World of James Bond: The Life and Times of 007
Fri, 01/25/2019 - 16:25pm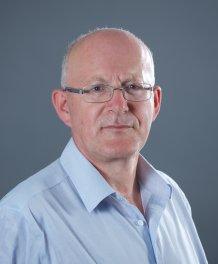 "Spy Games: War and Espionage in the 20th Century" is the theme for the 14th annual Dale Center for the Study of War and Society's Richard McCarthy Lecture Series, featuring a presentation by Dr. Jeremy Black Tuesday, Jan. 29 entitled "The World of James Bond: The Life and Times of 007." This free event will be held at 6 p.m. in the Liberal Arts Building, room 108 on the Hattiesburg campus.
Dr. Black is a professor of history at the University of Exeter, U.K. and author of more than 100 books on 18th-century British, European and American political, diplomatic and military history, among other topics. His presentation will be based on his recent book by the same title about the famed fictional spy, who has been featured in multiple films for decades.
The Dale Center is housed in the USM History Program. For more information about this event, contact USM History at 601.266.4320 or visit the Dale Center at https://www.usm.edu/war-society.