Funeral Services April 6 for Dr. Ken McCarty, Professor Emeritus of History
Thu, 04/04/2019 - 04:50pm | By: David Tisdale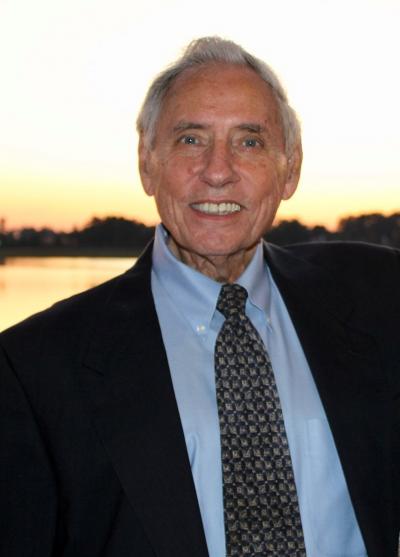 Dr. Kenneth G. McCarty, a University of Southern Mississippi (USM) Professor Emeritus of History and former president of the Mississippi Historical Society, died Tuesday, April 2 in Hattiesburg. He was 83.
Funeral services for Dr. McCarty are set for Saturday, April 6 at noon at University Baptist Church in Hattiesburg, where he was a member, following a visitation that begins at 10 a.m. at the church. Interment will be at Highland Cemetery in Hattiesburg, with Hulett-Winstead Funeral Home in Hattiesburg in charge of arrangements.
A native of Bay St. Louis, Mississippi, Dr. McCarty earned undergraduate and master's degrees from USM, and a Ph.D. from Duke University. He achieved the rank of captain in his service with the U.S. Army and National Guard. At USM, he taught classes on Mississippi history and U.S.-East Asia Relations, among other subjects, over a span of nearly 50 years, and earned multiple awards for excellence in teaching at the university. In 2008, he was inducted into the USM Alumni Association Hall of Fame.
"Ken McCarty was first my friend when we were students at Mississippi Southern College, and then my colleague and friend when we became employees of The University of Southern Mississippi," said USM President Emeritus Dr. Aubrey Lucas. "In both relationships, I appreciated his basic goodness, his valuable insights about the evolution of our University, and his loyalty to his friends and his University.
"We will cherish memories of Ken, for he cannot be replaced."
A former editor of the Mississippi Journal of History from 1993-2008 and president of the Mississippi Historical Society in 2003-2004, Dr. McCarty was awarded the society's Dunbar Rowland Award in 2013 for his lifelong contributions to the preservation, study, and interpretation of Mississippi history. His major publications include Hattiesburg: A Pictorial History, along with articles in various journals. He was instrumental in establishing USM's Social Studies Licensure program for students who plan to teach history at the secondary level.
Dr. Andrew Wiest, a professor of history at USM and one of Dr. McCarty's former students and faculty colleagues, remembers him as "that kind of teacher that makes you want to love history, and be a teacher yourself."
"It all seemed effortless for him — and he made history come alive. He made you want to learn," Dr. Wiest said. "As a colleague, he was always the consummate professional and gentleman. When I started here, he kind of took me under his wing. He knew that university life can be all consuming, and worked hard to advise me to excel not just as a USM faculty member, but also as a person and a member of the wider community.
"Ken McCarty was that historian and colleague that you wanted to emulate. He was the very best of this historical profession."
In 2015, Dr. McCarty's family and friends set up a scholarship in his name to assist students in the department's Social Studies Licensure program, the Dr. Kenneth G. McCarty, Jr. Endowed Scholarship in History. In lieu of flowers, his family requests memorials be made to this scholarship at The University of Southern Mississippi Foundation and mailed to 118 College Drive #5210, Hattiesburg, Mississippi 39406, designated to the Dr. Kenneth G. McCarty, Jr. Endowed Scholarship in History. Memorials to Dr. McCarty may also be made to University Baptist Church, 3200 West Alrington Loop, Hattiesburg, MS 39402.