Grant-Funded Education Initiative Focused on Reducing Stigma of Mississippians Living with HIV
Tue, 07/16/2019 - 14:52pm | By: David Tisdale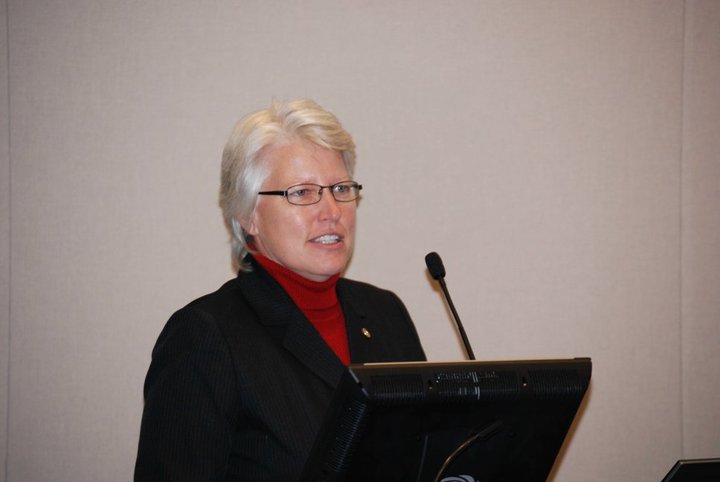 A University of Southern Mississippi (USM) School of Social Work faculty member will use grant funding for an awareness education project designed to combat stigmatization of people in the state who live with human immunodeficiency virus (HIV).
Dr. Susan Hrostowski was recently awarded a one-year SPARK! (Southerners Promoting Awareness, Resources & Knowledge) grant of $25,000 from the Southern AIDS Coalition. Dr. Hrostowski pursued the grant after researching and publishing articles on the rate of new HIV infections in Mississippi, and what she sees as a lack of understanding or knowledge about HIV among its citizens and state legislators, and the stigmatizing attitudes many have toward those people living with HIV (PLWHIV).
"The overall goal for the project is reduction of stigma around HIV so that more people will get tested and more people living with HIV will get into care, which ultimately will mean a reduction in infection rates," Dr. Hrostowski said.
With the assistance of USM Master of Social Work (MSW) program students, Dr. Hrostowski will interview PLWHIV about their experiences with people who are uninformed and unsympathetic to their condition, staff members of medical clinics about the issues they see, and individuals who have used evidence-based interventions to increase knowledge and improve attitudes toward PLWHIV will be examined.
From the information gathered, educational programming and presentations will be designed and presented first in social work classes, and then shared with staff and patients in clinics throughout the state chosen by the Mississippi Department of Health.
"The graduate students who participate will gain real-life, hands-on experience in developing, implementing, and evaluating a program," Dr. Hrostowski said. "Of course, they will learn a lot about HIV, they'll get a lot of practice in delivering educational programs, and they will get to visit clinics across the state.
"Ultimately, I hope to develop a group of students who will act as a speakers' bureau of sorts, who will be able to educate all types of organizations, from church groups to civic clubs."
Amanda Steele of McHenry, Mississippi is among the MSW students who will be assisting Dr. Hrostowski. Through her role in the project, she hopes to help start the end of stigma concerning HIV/AIDS through education and implementation of programs the team develops that can be used by professionals across the state.
"Mississippi has one of the highest rates of HIV/AIDS diagnosis across the United States, so it is of monumental importance to educate those about the myths of the diagnoses to provide better services to those seeking them, as well as encouraging others to get tested and not feel afraid," Steele said.
Dr. Hrostowski plans to build on the success of the project and pursue additional funding for a longer-term initiative in the next academic year.
The USM School of Social Work is housed in the College of Education and Human Sciences. To learn about the School of Social Work, visit https://www.usm.edu/social-work/index.php.