March Science Caf on the Coast to Focus on Earthquakes and New Madrid Seismic Zone
Thu, 03/07/2019 - 11:14am | By: Dawn Smith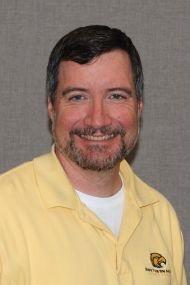 Science Café on the Coast will present "Earthquakes: There's a Whole Lot of Shaking Going On" on Tuesday, March 26 at 6 p.m. at the Bay St. Louis-Hancock County Library.
Dr. David Holt will discuss the New Madrid Seismic Zone that could affect eight states, including Mississippi. This fault system has the potential to produce powerful earthquakes (6-plus on the Richter scale), in addition to the minor quakes recorded yearly.
Holt is an associate professor of geography at The University of Southern Mississippi (USM) Gulf Park Campus in Long Beach. He specializes in biogeography, dendrochronology, GIS, land use, and long-term climate change.
Science Café offers those with minimal background in science the chance to meet and discuss issues in a relaxed social setting, and is a collaboration between USM Gulf Coast Libraries, Mississippi Gulf Coast Community College, Harrison County Library System, Long Beach Public Library, and Hancock County Library System.
Science Café on the Coast is free and open to the public, and light refreshments will be served. For more information, contact nelducomb@hancock.lib.ms.us or 228.467.5282. Follow Science Café on the Coast on Facebook for upcoming events and live streams. Bay St. Louis-Hancock County Library is located at 312 Highway 90, Bay St. Louis, MS 39520.