USM Alum to Address International Business Students as Part of Speaker Series
Mon, 02/11/2019 - 02:18pm | By: Van Arnold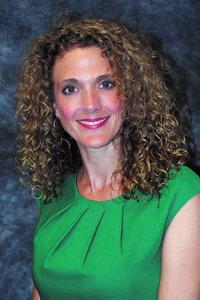 Aimee Murry
University of Southern Mississippi alum Aimee Murry will serve as guest speaker for the first International Business Speaker Series of the spring semester from 3 p.m. – 4:30 p.m. on Thursday, Feb. 21 at Scianna Hall on the Hattiesburg campus.
Murry has served as the Public Relations and Marketing Communications Manager for Bio Soil Enhancers, Inc., since 2011. Her passion for agriculture, combined with her public relations and agriculture communications experience, has bolstered Murry's ability to develop domestic and international sales distribution networks. She serves as a member of the Mississippi District Export Council, assisting and encouraging firms to build their export business.
Dr. John Lambert, associate professor in USM's College of Business and Economic Development and coordinator of the speaker series, notes that Murry's message will resonate with students as well as local business leaders.
"We live in a global marketplace. Every business person, every entrepreneur, every consumer is part of a dynamic and changing global business market," said Lambert. "Local businesspeople wanting to grab a bigger slice of the marketplace will find that exporting offers access to new clients and new markets. This is an opportunity to learn about entry into global business."
Bio Soil Enhancers, Inc., with headquarters in Hattiesburg, manufactures and markets products containing microbial formulations in the United States and internationally. The company's products contain SumaGrow, a liquid concentrate composed of liquid humates and beneficial microbes which perform various complementary functions that promote soil and plant health, as well as increase crop yields, reduce fertilizer dependence, and increase the nutritional values of food and forage crops.
Murry, who grew up on a small truck crop and peach farm in rural Mississippi, graduated from USM with a Bachelor of Arts degree in Journalism, with an emphasis in Public Relations.
She emphasizes that the goal as volunteer MS DEC members is to pull from personal exporting experiences to assist new-to-exporting Mississippi companies grow their international businesses.
"However, the learning curve may seem overwhelming at first," she said. "My objective is to break the process down into its basic components, making it understandable and approachable for those considering exporting."
To learn more about the international business program at USM, call 601.266.4659 or visit: https://www.usm.edu/business