USM Gulf Park to Present Dance Performance on April 29
Mon, 04/22/2019 - 09:48am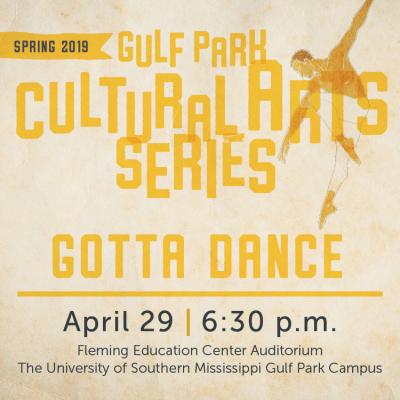 The University of Southern Mississippi (USM) Gulf Park Cultural Arts Series will conclude its Spring 2019 programming on Monday, April 29 at 6:30 p.m. with "Gotta Dance" in the Fleming Education Center Auditorium.
The event will feature a collection of USM Dance faculty works, performed by students of the USM Dance program in the School of Performing and Visual Arts. Students will share a variety of dance genres including ballet, jazz and modern dance.
Admission is free, and members of the University community and general public are invited to attend. Light refreshments will be served.
For more information about the series, contact Dr. Allan Eickelmann, Cultural Arts Series committee chair and associate teaching professor, at allan.eickelmannFREEMississippi.