Wiest to make presentation at National WWII Museum Feb. 9
Thu, 02/07/2019 - 17:32pm | By: David Tisdale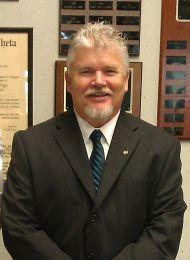 Dr. Andrew Wiest, Distinguished Professor of History at The University of Southern Mississippi (USM), will be a guest speaker for a symposium Feb. 9 at the National World War II Museum in New Orleans, titled "Guadalcanal: Turning Point in the Pacific."
The founding director of USM's Dale Center for the Study of War and Society, Dr. Wiest will present "The Pacific War: Pearl Harbor, Singapore, Midway, Guadalcanal, Philippines Sea, Iwo Jima" at the symposium. He will be joined by fellow prominent American historians giving talks at this event.
Dr. Wiest is a widely respected historian of World Wars I and II and the Vietnam War. He is the author of several books, including The Boys of '67: Charlie Company's War in Vietnam, which is the basis for the National Geographic Channel and Lou Reda Productions' Emmy-nominated documentary Brothers in War, with Wiest serving as lead historical advisor to the project. His follow-up to The Boys of '67 is Charlie Company's Journey Home: The Forgotten Impact on the Wives of Vietnam Veterans.
For more information about the National World War II Museum and this symposium, visit https://www.nationalww2museum.org/ and click on "Events and Programs." To learn more about Dr. Wiest, visit https://www.usm.edu/history/faculty/andrew-wiest.