Staff
Jacob Cochran, Director of Auxiliary Services

601.266.6904
Jacob.Cochran@usm.edu
The Director of Auxiliary Services provides leadership and oversight to Parking & Transit Services, Post Office, Vending, Image Center, and contracted auxiliary services (bookstore, food service, science storeroom), with the goal of providing excellent services while optimizing the revenue-generating needs of the university. The Director is responsible for ensuring that auxiliary services managed within the Division of Finance & Administration operate in an efficient, cost effective, and results-oriented manner to provide quality service for students, faculty and staff.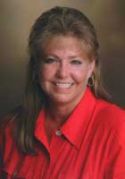 Jennifer Hatten, Operations Coordinator
601.266.6590
Jennifer.Hatten@usm.edu
Jennifer is responsible for payroll, requisitions and purchase orders. She also serves as system administrator, system software support, and database administrator support of our operating system.

Belinda Patterson, Event Management Coordinator
601.266.4948
Belinda.Patterson@usm.edu
Belinda is responsible for coordinating all special event parking and passes for the university campuses. She assists with parking set up, staffing, training and financials for all events. She is also responsible for permit sales, fine payments, accounts receivable, faculty/staff payroll deduction and traffic appeals.

Jelisa Brown, Accounting Clerk

601.266.4943
Jelisa.Brown@usm.edu
Jelisa is responsible for processing all appeals and attends the hearing meetings of Student Judicial Board, Faculty and Staff Board and the Parking Committee for both Hattiesburg and Gulf Park Campuses. She processes and maintain all records for reserved parking spaces and lot. She maintain all financial records and reports for permits, citations, appeals, boots and tows. She also serves as primary point of contact and receptionist for customers of Parking and Transit Services.
Customer Service Rep, Vacant

601.266.5447
parking@usm.edu
Customer Service Rep is responsible for assisting customers with vehicle registration and resolves issues related to billing, permits, boots, tows and other citations. They assist in clerical duties, answering the telephones, routing calls and mail delivery and pickup. They provide information related to vehicle registration, parking passes, rules and regulations, parking citations and direct issues to the proper personnel. They also serve as a primary point of contact for customers to Parking and Transit Services.