Recruit an Intern
To advertise your internship/pathway experience opportunities:
Handshake, provided by the office of Career Services, is our online database for advertising to Southern Miss students. Sign-up for a free account to post internship/pathway announcements, develop an employer profile, sign-up for on-campus interviews or register for one of the upcoming job fairs/events.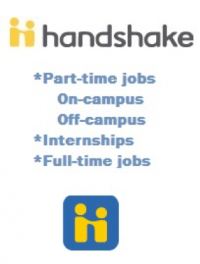 Questions? Need assistance? Please contact Lisa Stevens within the Center for Pathway Experiences Office at 601-266-4153.
Thank you for your interest in recruiting Southern Miss students! We look forward to partnering with you.