Obtaining Services
How Do I Obtain Services?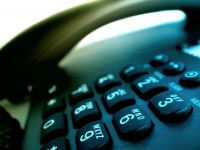 The first step in receiving services is to call the USM Psychology Clinic for a phone screening at 601.266.4588. The phone screening is free of charge and provides us with general information about the referral question and allows us to determine if our Clinic is most suitable for your needs. You will be quoted a fee for services at that time. Following the phone screening, if your needs are deemed appropriate for our clinic, a clinician will contact you to set up your initial appointment. Otherwise, we will suggest appropriate community resources.
Cost
The USM Psychology Clinic offers services on a sliding scale fee based on income and number of family members in the home. Assessment services are provided for a one-time fee. Therapy services require a fee for each session. The clinic does not bill or file insurance.