Faculty Affiliates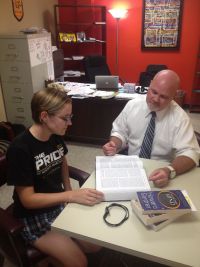 The Faculty Affiliates are the heart of the Drapeau Center for Undergraduate Research. They are faculty who have expressed a desire to serve as mentors to undergraduates conducting independent research and creative activity, and currently 198 professors at both USM campuses have affiliated with DCUR.
Becoming a Faculty Affiliate. If you are a tenured or tenure-track faculty member who would like to become an affiliate, you may access the form at this link: Application Form. The DCUR annually awards the Donald Drapeau Mentoring Award to the Faculty Affiliate who has best embodied the qualities of effective mentoring with an Eagle Scholar.
Contacting a Faculty Affiliate. If you are an undergraduate student who would like to explore possible research or creative opportunities in which you might participate and/or would like someone with whom you can discuss your ideas for a project, any of the Faculty Affiliates, listed below by college, would be happy to talk with you. Click on the affiliate's name to visit their individual webpages where you can learn more about their scholarly activities.
College of Arts and Sciences
College of Business and Economic Development

College of Education and Human Sciences

College of Nursing and Health Professions

College of Nursing
College of Science and Technology
Honors College