Financial Conflict of Interest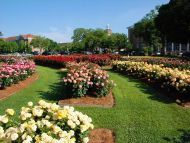 Southern Miss requires that all full-time faculty members complete a financial conflict of interest disclosure form annually. Any change in status regarding financial relationships must be updated within 30 days of the change. Additionally, all researchers working on PHS funded grants, including staff and students, must complete an updated disclosure at the time of application.

The following links provide a more detailed explanation of the rules and procedures regarding the disclosure of financial relationships. Additional questions regarding financial disclosure should be directed to Dr. Sam Bruton, Director of the Office of Research Integrity (samuel.bruton@usm.edu).
FCOI Disclosure/Addendum Form
USM FCOI Policy
USM FCOI Disclosure Process