Funding Opportunities
For additional information concerning funding sources, publications, internet resources, internal competitions, funding databases, and training, please contact our Information Specialist.
University Contractual Resources
Pivot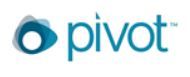 Encompassing all disciplines, Pivot (formerly called "COS") is the largest and most comprehensive grant-funding database on the Web — coupled with a worldwide database of scholar profiles, to help you find collaborators and promote your own work. Updated daily, Pivot Funding Opportunities includes more than 20,000 records of opportunities from around the world. Pivot is a fee-based subscription service paid for by the University, for use by faculty, staff, and graduate students. To help you get started, try out the Pivot Quick Start Guide. In addition, hands-on Pivot training for Southern Miss faculty and staff is scheduled periodically, or you can request special arrangements for yourself, your department or unit.

GRC GrantSearch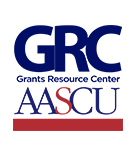 The Grants Resource Center (GRC)*, a division of the American Association of State Colleges and Universities (AASCU), is a comprehensive, Washington, DC-based service available to subscribing institutions. Assisting with private as well as federal sponsors, GRC offers up-to-date funding information combined with individualized services. GRC's GrantSearch is a user-friendly funding database arranged by academic discipline.
*You may need to log in the first time you access GRC's members-only features. When you navigate to the GRC home page (http://www.aascu.org/GRC/), if you do not see "Welcome, University of Southern Mississippi" at the top of the page, click "Login." If there is still no welcome banner, please contact our Information Specialist for assistance.
The Reporter
Each month we produce and publish an online newsletter, the Reporter, which features news related to grant-funded research and other scholarly activities, as well as solicitations — from government, private, and corporate sources — for grant proposals, fellowships, scholarships, and awards, etc. With funding opportunity summaries compiled by the Grants Resource Center (a division of the American Association of State Colleges and Universities), the Reporter is available to USM users (after logging in to the University's Info Center) via our Reporter home page.
The funding opportunities are summarized, then organized in four broad categories:
Arts/Humanities/International;
Education/Human & Community Development;
Health/Mental Health; and
Science, Technology, Engineering, & Mathematics.
The Reporter's PDF format enables readers to use Adobe Reader/Acrobat's search function to find keywords related to their particular funding needs.
Because of copyright restrictions, access to this publication is limited to USM faculty, staff, and students.
Sponsor Email Subscriptions
Subscribe to these free electronic message services to receive e-mail alerts about funding news and opportunities. This list is not comprehensive, but you can browse sponsors' websites for more. See Federal Agencies below.
Internal Funding Opportunities
Please visit the University Research Council website to learn more about annual internal funding opportunities such as Faculty Summer Research Stipends and Research, Scholarly, and Creative Activity Awards. Additionally, the Office of the Provost conducts several competitions for faculty each fall.
Proposal Development Grant Program
The Office of the Vice President for Research initiated a grant program in 2012 for Southern Miss faculty, to facilitate the planning, writing and submission of extramural proposals to support research and scholarly activities. The proposal development program will provide grants of up to $2,000 to be used for any activity, travel expense or commodity that aids faculty members in preparing and submitting extramural proposals.
Requests that propose to facilitate interdisciplinary efforts across departmental or college lines will be considered with higher priority. In addition, requests to collaborate with faculty at other institutions to prepare competitive proposals will also be considered.
Proposal Development Grants will be in the amount of $2,000 and limited to a period of 12 months (competitively renewable for up to 24 months for maximum of $4,000). Grant recipients will be expected to prepare and submit one or more extramural, competitive grant proposals within the 12-month award period.
To apply for a grant, faculty should submit a request (not to exceed two pages) which details the following:
• the proposed research or scholarly activity
• how the requested development funds will be used
• a simple budget
• the faculty member(s) involved in the proposal development
• department affiliation of all participating faculty
• the agency(ies) targeted by the planned proposal
• a link to the relevant Request for Proposals or other application guidelines
Requests should be forwarded through the appropriate dean(s) to the Office of the Vice President for Research. Proposals may be reviewed in the spring, with a due date of April 15. For more information, contact the Office of the Vice President for Research at 601.266.5116.
Limited Submissions / Internal Competitions
Certain sponsors and programs place restrictions on the number of applications an organization is allowed to submit. Because exceeding stated limits typically results in disqualification of ALL institutional applications, ORA coordinates submissions for these situations.
Please visit our Limited Submissions and Internal Competitions page for general information, including the University's process for managing limited submissions. For current information about internal competitions, visit our competitions portal, Competition⇄Review NEXUS.
If you find a limited submission opportunity, please contact ORA's Information Specialist immediately for instructions (601-266-4119 or sponsoredprograms@usm.edu).
Federal Agencies
In addition to the agency links listed below, we recommend the helpful links and informative summaries on the Grants Resource Center's Agency Fact Sheets* page. GRC's members-only online resources are accessible to Southern Miss users only through the usm.edu domain. USM users who need off-campus access to the GRC member site should contact ORA's Information Specialist at sponsoredprograms@usm.edu or 601-266-4119.
*Many other Agency Fact Sheets are available. From the GRC home page, hover over the Management Resources tab, then Agency Fact Sheets, then click a subcategory. If you can't access GRC's member pages (you should see "Welcome, University of Southern Mississippi" at the top of the page), contact ORA's Information Specialist.
Following is a list of most of the federal granting agencies. Please inform the ORA Information Specialist if any of the links listed below are dysfunctional.
Agriculture, Department of
Education, Department of

Environmental Protection Agency

Health & Human Services, Department of (HHS)
National Institutes of Health (NIH)

National Science Foundation (NSF)
U.S. Army Corps of Engineers (USACE)
State Agencies
Private Foundations
The Foundation Center provides links to more than 1,500 grantmaker Web sites divided into the following categories:
In addition, here are links to other major and regional private foundations: