Funding Opportunities
For more information on funding sources, funding databases, publications, internet resources, internal competitions, funding databases, and training, please contact our Information Specialist.
University Contractual Resources
Pivot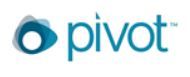 Pivot is a Web based, comprehensive grant-funding database, coupled with a worldwide database of scholar profiles to help you find collaborators and promote your own work. Updated daily, Pivot Funding Opportunities includes more than 20,000 grant program announcements from around the world. The University subscribes to Pivot for use by faculty, staff, and graduate students. To get started, try the Pivot Quick Start Guide. To hone your skills, we periodically offer hands-on Pivot training for faculty and staff, or you can request special arrangements for yourself or your department.

GRC GrantSearch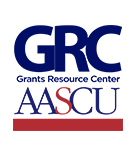 We also have a paid membership in the Grants Resource Center (GRC)*, a division of the American Association of State Colleges and Universities (AASCU). GRC is a Washington, DC-based service that helps with federal and private sponsors, providing up-to-date funding information and individualized services through campus liaisons. GRC's GrantSearch is a user-friendly funding database arranged by academic discipline.
*You may need to log in the first time you access GRC's members-only features. When you navigate to the GRC home page, if you do not see "Welcome, University of Southern Mississippi" at the top of the page, click "Login." If there is still no welcome banner, please contact our Information Specialist for assistance. To use GRC member resources off campus, ask our Information Specialist for a password.

The Reporter
This monthly, online newsletter features news about grant-funded research and other scholarly activities, as well as solicitations — from government, private, and corporate sources — for grant proposals, fellowships, scholarships, and awards, etc., compiled by the Grants Resource Center. You'll find the most recent Reporter issues (after logging in to the University's Info Center) on the Reporter home page. Copyright restrictions limit access to the Reporter to USM faculty, staff, and students.
The funding opportunities are organized in four broad categories:
Arts/Humanities/International;
Education/Human & Community Development;
Health/Mental Health; and
Science, Technology, Engineering, & Mathematics ("STEM").
The Reporter's PDF format enables readers to use Adobe Reader/Acrobat's search function to find keywords related to their particular funding needs.
Internal Funding Opportunities
Please visit the University Research Council website to learn about URC's annual Research, Scholarly, and Creative Activity Awards. The Office of the Vice President for Research offers the USM Proposal Development Grant Program and the USM Research Development Travel Program. Additionally, the Office of the Provost maintains several funding opportunities for faculty.