Message from the Vice President for Research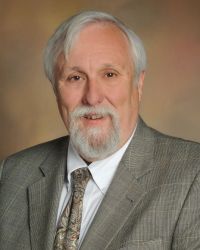 The University of Southern Mississippi takes pride in the accomplishments of its faculty, staff and students in the competition for external resources. The magnitude of external funding awarded to Southern Miss during the 2014-2015 fiscal year, $73 million, is an indication of the quality of the university's programs and the respect they are given regionally, nationally and internationally.
Numbers alone do not tell the whole tale, however. They do not reveal the breadth of intellectual endeavor in our externally sponsored projects or the impact of these projects on the quality of life.
A small sample of this year's activities illustrates the wide variety of the university's scholarship, creativity and research:
Exploration of how disasters such as the Mississippi river flood of 2011, the Tuscaloosa tornado of 2011, and the BP oil disaster of 2010 impact family health for both lower and upper socio-economic groups.
Continued collection of oral history of the turbulent last half century in the state.
Enhancement of teacher preparation technology and tools to attack Mississippi's literacy problems.
Development of optical methods to incorporate novel signal processing techniques for the detection of nuclear materials, important for Homeland Defense.
Study of oil movement and its impact on coastal environments and organisms, especially in near-shore areas where freshwater from inlets meets salt water from farther off shore.
Development of helmets with pneumatic cushioning liners to improve blunt impact protection for soldiers.
Use of a new graduate training model in polymer science that combines theory with experiment, employs a common vocabulary, and develops expertise in both computational and experimental techniques.
The University of Southern Mississippi is recognized by the Carnegie Foundation for the Advancement of Teaching as a "Doctoral/Research-Extensive Institution." This significant national recognition validates the high quality of our strong graduate and undergraduate programs.
We look forward to the continued successes and recognition that our university so richly deserves.