Mississippi Network for Cancer Control and Prevention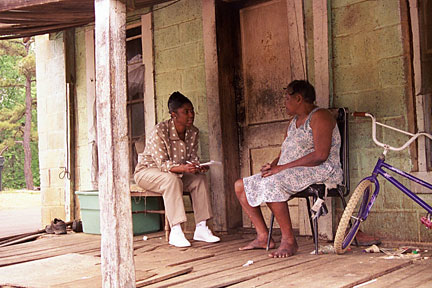 Cancer is not an equal-opportunity disease. Cancer rates are 10 percent higher among African-Americans than Caucasians, and death rates are twice as high. While the cause of these statistics is still unknown, many minorities must face this great burden without the resources they need.
To meet the needs of the African-American community in Mississippi, The University of Southern Mississippi has formed the Mississippi Network for Cancer Control (MNCCP).
The purpose of the MNCCP is to build on an established community and institutional capacity in order to eliminate cancer health disparities by conducting community-based participatory education, training and research. The goals of the MNCCP are to improve access to and utilization of proven beneficial cancer interventions.
MNCCP targets the Mississippi Delta area and focuses on breast, cervical, colon and prostate cancer awareness and early detection.
For more information, contact Freddie White Johnson, M.P.P.A., Program Director, Mississippi Network for Cancer Control & Prevention, at 662.453.3688 or by e-mail at fjohnson@msdelta.com.