Meet the Staff
The Southern Miss Speaking Center is directed by Dr. Laura Stengrim, Assistant Professor of Communication Studies. The Coordinator, Carley Young, and Assistant Coordinator, Steve Young, oversee the day-to-day operations. The consultant team is composed of graduate and undergraduate students who have all completed our nationally certified (by the National Association of Communication Centers) training program.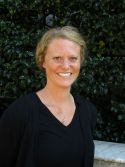 Dr. Laura Stengrim, Director
Carley Young, Coordinator. I am an encouraging tutor who always strives to give my clients the confidence to perform their best. I try to meet the student at their level to help them succeed. Specialties: Informative speeches, interviewing, group presentations, finding sources/information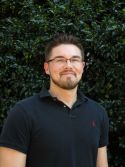 Steve Young, Assistant Coordinator. He is a 2nd year PhD student in Communication Studies from New York. As a consultant, Steve aims to provide clients with the tools and constructive feedback to create and deliver great speeches. He believes in making the most of each consultation, allowing clients to realize passionate topics for themselves through discourse before focusing on other elements of the speech process.
Seth Fendley, Graduate Peer Consultant. Seth is a 2nd year PhD student in Communication Studies and a Speech and Debate coach. In his free time, he enjoys disc golf and long car rides.
Mo Ismail, Graduate Peer Consultant. Communication is an essential aspect of life regardless of its format. Thus, my goal is to lead you towards solidifying a strong and positive foundation for communicating effectively and creatively. During sessions, together, we will focus on organizing your overarching message and fine-tuning delivery. I am ecstatic in the prospect of working with you! As well as establishing an energetic and comfortable environment that will help you produce exceptional work that is to your liking and makes you proud.
Rita Nassuna, Graduate Peer Consultant. Rita is a 2nd yaar PhD student in Communication Studies. In her time, Rita enjoys jogging, watching figure skating, and reading biographies.
Lakelyn Taylor, Peer-Consultant. I am a tutor who tries to get clients interested and excited about their projects. I try to ensure that every client feels as confident about their assignments as much as I possibly can. I try to use my knowledge about communicating to help clients reach a new level with their assignment. Specialties: Structure, outlining, delivery, visual aids.
.

.
.
Jonathan Bridenbaker, Peer-Consultant. When it comes to the speech writing process, I really like to emphasize outlining as the most essential step to the process. With a clear outline that shows the link that each body point has to the topic/thesis, the speech writing process becomes so much easier and more organic. I also love helping to create attention-getters, develop transitions, and construct persuasive speeches.
.
.
.
..
Anna Goretski, Peer-Consultant. Anna is a sophomore in Communication studies. She enjoys movies, music, and puzzles; especially those that are Disney related.

.
.
.
.
.
.
.
.
Ashley Selzer, Peer-Consultant. Ashley is a sophomore in Communication Studies and Advertising. She is trained in classical ballet and loves musicals.

.
.
.
.
.
.
.
.
.
.
.
Hannah Claire Lott, Peer-Consultant. Hannah Claire is a junior in Speech Pathology and Audiology. She is an alum of the Disney College Program, has lived in Hawaii, and is obssessed with Qudoba.

.
.
.
.
.
.
.
.
Melissa Mikulec, Peer-Consultant. She is a junior in Business Administration. Melissa is obsessed with dogs, spicy foods, and likes watching gymnastics.
.
.
.
.
.
.
.
.
Charles Marshall, Desk Assistant. Charles is double major in Communication Studies and Theartre. He is also a member of the Speech and Debate team.