Alumni news
Welcome to the Alumni pages for our alumni news and information. Keep in touch by updating your information, and let us know your new achievements. If you are interested in supporting Art and Design financially, contact Art and Design office and USM foundation. Thank you!
Jared Walters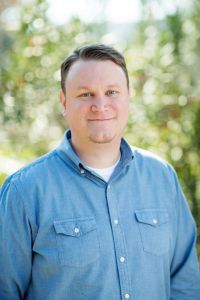 After graduating in 2006, Jared worked as a Marketing Manager for Burton Computer Resources, an IT company in Laurel, MS, managing their internal marketing and developing websites for clients like the Lauren Rogers Museum of Arts and Munn Enterprises. From 2012-2014, Jared worked with Communication Arts Company in Jackson as a web developer on projects like the interactive kiosk project for the Mississippi Sports Hall of Fame & Museum, the "Mississippi Recipes for Success" web project for the Mississippi Department of Education, Office of Child Nutrition, and the interactive kiosks project in the Outlets of Mississippi Visitor Services center in Pearl. In 2014, Jared started serving as Web Communications Specialist at Mississippi College in Clinton, MS as part of the award-winning Office of Public Relations. Jared helps design and coordinate content for the many departments and offices of the University. In 2015, he helped design and develop the Mississippi College Sports Hall of Fame interactive kiosks. As part of the Web Communications team, Jared helps bring the content and stories of the Beacon magazine to the web. Independently, Jared designs and develops websites for companies and individuals across the state.
Blake O'Brien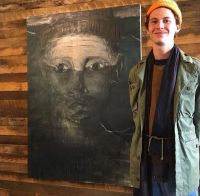 Since graduation I have exhibited and sold work out of Saladino Gallery in Covington, LA. For a few months I was also working as a server, but, due to selling work, I have had the ability to take a hiatus from that job and just paint full-time. In February I exhibited two drawings and one painting in the Mississippi Collegiate Arts Competition, with those works I received an award for First Place in Drawing and First Place in Painting. A few weeks ago I was also selected by Dime Magazine to be the Featured Artist for the May issue. I have also done and have requests to do album and show poster art for touring bands/musicians. At this point, upcoming exhibitions include: a potential solo show at University Baptist Church, Hattiesburg, which would open on April 8th; a group show of works on paper at Saladino Gallery in Covington, LA, opening April 9th; as well as a larger solo show of my recent and future work at Saladino Gallery, the date of which is still to be determined, although likely in August or September. Near the end of this year I will begin applying for Graduate schools with the intention of beginning in August of 2017. As of now, I cannot say where I will go, as I plan to apply to schools in the United States as well as in Europe.
Jesse McDonald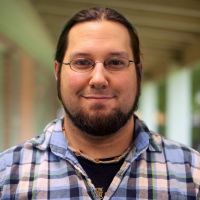 Jesse McDonald graduated from the University of Southern Mississippi in 2012 with a Bachelor's of Fine Arts with an emphasis in Graphic Design. Not too long after graduating, he moved to Austin, TX to pursue his career. He is currently an SEO Specialist at Geek Powered Studios in Austin. Though not a graphic design specific job, SEOs work very closely with the web-design team to create websites that maintain an excellent user experience while at the same time trying to rank well in search results. Some websites that he has helped build and design include: Pauly Presley Realty and Hill Country Overhead Door
Yoshi Fujii
BFA '02 Ceramics, received MFA in Ceramics from Southern Illinois University Carbondale in 2008. Upon graduation, he was selected as the recipient of 2008-2009 Lormina Salter Fellowship and invited to become a resident artist at Baltimore Clayworks in Maryland. He exhibits his accomplishment during this first-year residency in the solo show "massage: to whom I want," from June 27 through August 1 at Baltimore Clayworks Exhibition Gallery. Additional information about Yoshi is available at www.yoshifujii.com.
May Molina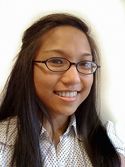 After graduation in May of 2008, I took a part-time job at The Mississippi Armed Forces Museum in Camp Shelby, Miss. as a graphic designer. It was a different experience, but a good start. After several months there and a few interviews, I accepted a full-time job at The University of Southern Mississippi in January of 2009. I work for Printing and Creative Services as a graphic designer. This opportunity allows me to design various print materials for customers throughout the University. It is a pleasure to work for the department alongside my peers in a creative environment. I thank all my professors for the education I received as well as their inspiration, encouragement and support.
Brittney Westbrook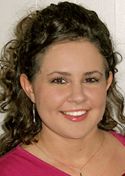 After graduating in 2008, I began working at Southern Miss Creative Services as a graphic designer. I design a variety of print pieces for the University. So far, I have designed things such as displays, advertorials, brochures, ads, posters, and multiple-piece campaigns. Project timelines range from a few hours to several months. The look and content of the pieces also varies widely. As a designer, I like the contact with the customers that I am able to maintain and the involvement in the projects beginning with the creative meeting right up until the printer's proof is delivered. My professors have more than prepared me for my first job and I was able to go into it with confidence.
Katie Burnett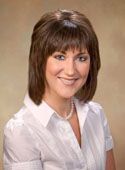 (2008) completed a successful internship in Jackson, MS at Officesource, a Knoll Dealership, during the spring semester. According to the host designer, Katie's abilities have "made her one of the best interior design interns I have worked with during my career and her skills will easily translate into an architectural or design firm." Upon graduating with Honors, Katie landed an exciting job at Ferguson and Associate Architects in their newly established interiors department.
I am a Spring 2008 Graphic Communication graduate from the University of Southern Mississippi. I currently reside in Covington, LA with my husband, Brian. I am employed in Metairie, LA at Traffic Jam Events as a Graphic Designer. Traffic Jam is an automotive marketing company that mainly focuses on staffed events. I do mostly direct mail/customized mail pieces. It is truly one of the best jobs I could imagine as a first-job out of school. It is a very fast paced company with really tight weekly deadlines. I thank all the professors in the Graphic Communication program for all they taught me, and I am highly appreciative for everything. http://www.trafficjamevents.com
Terah Henderson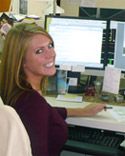 (Dec., 2007) is working in Atlanta for the architectural firm Cooper Carry. In January of 2008, Terah took and successfully passed the LEED-CI exam making her one of only two interior designers at her firm to become a LEED accredited professional. Terah loves her job. She is working on the design for their new downtown office space with the anticipation of a LEED Platinum certification. She has been working on many conceptual projects, space studies and programming for commercial and institutional facilities. In addition, she continues to work on many condominiums in multiple states, and just recently moved into a new loft condo herself. http://www.coopercarry.com
Lauren Smith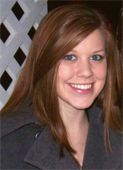 Fall '07 Graphic Communication graduate, moved to New Orleans right after graduation to work as a Graphic/Web Designer for Berning Marketing. After 8 months with Berning, an opportunity to work with a larger agency (and with her dear friend Margarita) came along, and she accepted a job as a Graphic/Web Designer with Touchpoints Marketing on the Westbank of New Orleans. Touchpoints does mostly casino work and their parent company is Pinnacle Entertainment of Las Vegas. A few of their clients are Boomtown Casino in Reno, New Orleans and Bossier, Riverwalk Casino in Vicksburg, MS and Island View Casino in Gulfport, MS. They do most of their printing in-house which is something you don't find at a lot of agencies. Lauren can't thank her professors enough for the knowledge they shared with her and is proud to come from such a great program. http://www.touchpointsmarketing.net

Whitney Miller Coll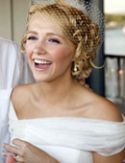 Whitney Miller Coll, a recent graduate from the University of Southern Mississippi, originally hails from Olive Branch, MS. After arriving at the University in 2004 and serving the usual sentence as slave to the art program, Whitney graduated in the fall of 2007, with a Bachelor's of Fine Arts in Graphic Communication. Whitney currently resides in Hattiesburg, with her husband, Troy, and is employed by The University of Southern Mississippi Department of Printing and Creative Services as a graphic designer.
Andrea Kirkley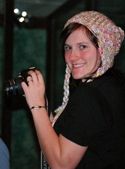 graduated December 2007 with a Bachelor of Fine Art with an Emphasis in Art Education. I currently work in the Covington County School district and will be creating an Art program within the next year for this district. I am very excited about this! An actual art program is new for this district and I have high hopes that it will encourage and motivate the students to do better in their other classes. I will hopefully begin my master's work within the next couple of years. I currently live in Collins, MS with my husband, Wesley, of 4 years.
Yolanda Foster
Yolanda Foster, a native of Jackson, MS, is now employed with GodwinGroup. She interned with them shortly after her graduation in June 2007. Yolanda was offered a full-time position as a graphic designer in September 2008. She designs logos, posters, ads and other design elements for clients. http://www.godwin.com
Crystal Davis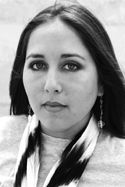 I have been working with Bice Advertising in Hattiesburg, MS for almost two years now. I started as an intern in September of 2006, and graduated in May of 2007. After graduation I was offered a full time position with Bice. Bice Advertising has been in business for over 30 years and has a great reputation for their work locally and throughout Southern Mississippi.
Starting out in a small design firm has given me a lot of opportunities to be more hands on with every aspect of the business. I've worked on many things from ads, brochures, billboards, logos, annual reports, magazines, booklets, illustrations, web sites and much more. I enjoy the variety of projects I am given and feel my time here is worth every minute. Check it out! http://www.bicesite.com
Lindsay Phillippi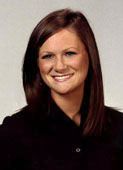 I wanted to let my faculty know that I attended the ADDY Awards in Baton Rouge Saturday night...and I sure am glad I did. Of 50 students entering work, about 30 awards were given. I won 2 Gold Addy's, one for my campaign (the whole senior project) and another for the wine packaging and labels. I won 2 of the 10 Gold Student Awards! I also won Best of Show student award for my senior project as well! It was a huge honor. Ieven gave a little speech and felt that I presented Southern Miss and our program very well. Afterwards, I had several individuals from top companies tell me how well I did and they gave me business cards and told me to call them. This has been such a wonderful opportunity for me and I would like to thank each of you for being such superb mentors to me. The reason I hadn't looked or applied to jobs yet, was with the hopes of more doors opening for me in the Baton Rouge area upon the ADDY Awards night. I will soon be in contact with all of these companies as I will be interviewing, and I will definitely inform you of my future employment._Feb 12, 2007
Libby Baker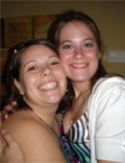 graduated from Interior Design in 2006, pictured with Amanda Loiselle, class of 2005, is working in Destin, Florida as a design coordinator for Bohlert Massey Home. www.bohlertmassey.com/ According to Libby " I have learned so much from her already. Susan Massey is a phenomenal designer." Her most recent project is the show house at ALYS Beach. Check out the link to ALYS Beach to see what incredible things Libby is doing in her new position. http://www.alysbeach.com
Katie Townsend
Even before she graduated from Southern Miss, Katie Townsend started working for the Area Development Partnership (ADP) which is the chamber of commerce and economic development for the Greater Hattiesburg Area. She was hired as the Communications Coordinator and has since been promoted to Communications Director. Katie handles all of the public relations, marketing, design work and photography for the ADP.
William Duffee-Braun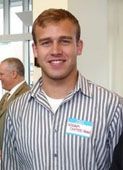 William Duffee-Braun
William Duffee-Braun graduated from Interior Design in 2006. He is currently living in Atlanta , Georgia . In May of 2006, William took an internship position with Rabaut Design Associates in Atlanta www.rabautdesign.com/ Three months later; he was a full time employee of the firm. He gained a variety of experience while with the firm in both residential and commercial design. Projects include the Decatur City Hall , BellSouth, Atlanta Women's OB/GYN and the Atlanta Women's Healthcare Specialists in Piedmont Hospital . Needless to say, William says that he now has new understanding and appreciation for the OB/GYN world.
William accepted a new position with Corporate Environments in Atlanta in May, 2007. http://www.corporateenvironments.com/ Corporate Environments is the second largest Knoll Dealership in the southeast. He is enjoying his new position as a sales executive and taking advantage of all the social networking opportunities several times each week. In addition, he is excited about having more time for creative outlets such as painting and is also finding time for freelance work on the side. April 2007, William received an ASID Gold Award from the Georgia Chapter for "Design Excellence in Historical Preservation" for his work with the Decatur City Hall.
William is looking forward to coming to visit our program and meeting with the students. He is especially interested in addressing the changes that occur after graduation with regards to one's personal life and work schedules. Welcome to the world of a professional...
Laurabeth Thurmond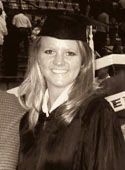 I graduated on December of 2006, from Graphic Communication, and started my job on January 22, 2007 at Paradigm Productions, LLC in Memphis, TN... its a firm that does architectural illustrations, 3D renderings, animations, print, etc. They execute a lot of architectural drawings and renderings of pre-constructed condominiums, buildings, resorts, etc. My corner of the suite creates 2D marketing materials, graphics, & websites that promote these "soon-to-be" businesses. Lately the client list has grown so I've been hired to help work with the 2 people who handle print and graphics, and hope to learn a lot more about what the rest of them do! Our website is www.2dimes.com.
Shannon Windham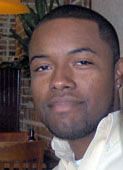 I graduated from the University of Southern Mississippi in the Fall of 2006 with a degree in Graphic Communication. I am currently working as a graphic designer at the Howard Industries technology park in Ellisville, MS. We have an excellent design team currently comprised of 8 graphic designers (7 graduated from USM), 2 copywriters, and our marketing manager. The workload from day to day offers a great degree of variety in my projects. I design collateral for all of Howard Industries 5 divisions which are; Technology Solutions, Transformer, Lighting, Medical, and Transportation. This challenges me to create fresh, exciting, and effective visual communication in both the digital and printed based media.
Jon Cornette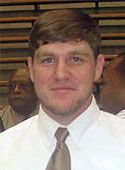 I left the paper to work for Howard Industries as one of their designers. Here I do various projects for the different divisions of Howard Industries such as Lighting, Medical, Transformers, Transportation, and the Computer Division. I work on Catalogs, Email Blasts, Inserts, Packaging, Ads, Banners for trade shows, and many other smaller projects for the Howards.
Megan Harris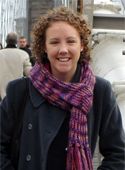 Since graduating in December 2006, Megan has been employed with GodwinGroup, located in Jackson, MS. She interned with Godwin while in college and was hired as a graphic designer after graduating. Megan was promoted to Assistant Art Director in August 2007. Since 1937, GodwinGroup has been serving consumers by connecting them with quality brands that solve problems and fulfill needs. Godwin currently serves clients headquartered in more than a dozen states, doing business in markets nationwide. Megan's responsibilities include designing logos, ads, direct mail pieces, brochures, invitations, posters, and various other printed pieces for clients. http://www.godwin.com
Janet Payne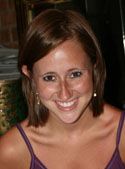 Since graduating, Janet has been living and working in Jackson, MS where she is employed as a graphic designer for Communication Arts Company. This design studio has been around for over 30 years now and they do a variety of design work including print and web, along with museum design and video production. They have the privilege of working on many interesting projects that span in objective from advertising/marketing to book design to exhibit development to informative communication. Janet currently works primarily as a print designer, but she also does a bit of web design, media planning, and marketing. Due to the large variety in clients she has had experience working on many different types of design challenges. She has designed logos and identity packages, catalogs, books, brochures, websites, communication documents, ads, posters, and exhibits, all for both state and national clients. http://www.commarts.net
Virginia Muller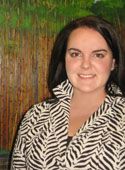 graduated from Interior Design in 2005, and resides in Tampa, Florida. She is currently working for Franco Pasquale and Associates, a high end residential firm. She is the Design Coordinator working on homes ranging from $1-7 million with furniture and accessory budgets over $300,000. She is about to finish working on a home in the Bahamas for a major basketball player and will soon begin design work for a home in Cape Cod. In addition, she recently finished designing an 80 foot yacht in which she was placed in charge of the design.
According to Muller, she is "in charge of selections and reselections of furniture, lighting, accessories, bedding, wallcovering, rugs, paint color selections, and window treatment designs to name just a few". Muller is also in charge of "making sure orders are placed correctly with vendors, as well as working with . workrooms on custom window treatments, furniture pieces, and bedding". Muller describes her job as "an art", with a "level of customization [in which] one sofa might have 10-12 different fabrics and trims". In addition, the firm provides services for custom architectural detailing to include tile designs, ceiling details, lighting design, flooring patterns, built-ins, paneling designs, and interior moldings. Muller is currently studying to take the NCIDQ in the spring of 2008. For more information, visit the Franco Pasquale and Associates website: http://pasqualedesign.net
Jason Montgomery
I am working at Electronic Arts Tiburon as a User Interface Designer. I work with a small team of 2 - 3 people to actually design the look and feel of the interface. For every game cycle I get to do mocks in Photoshop of screens, After Effect video mocks and finally build the interface elements in Flash. I have worked on Madden 06 - 07, NCAA 07 and now Tiger Woods 08. I am currently the Scripting Lead on Tiger Woods, which means I get to build the hard stuff and train all the new guys. I am one of a few guys here that they let do design and build the stuff for the game. I am still loving this job and I plan on staying in the video game industry.
Eric Baxter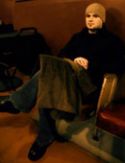 I live in Portland, Oregon where I freelance print and web design. I volunteer with the SUN School program and teach general art to elementary school children once a week. You can find samples of my work and play on my personal website LifeInSepia.com
Theresa Pridemore
I have been living in Portland, Oregon, for the last four years, enjoying mild summers, a boisterous art scene, and an engaged community. For the first three years of my stay I worked for Curiosity Group, a design firm specializing in on-line marketing, site strategy, content, e-newsletters, and custom downloadable craft projects. I left there in October of 2005 and launched my own freelance design business soon after. I have been enjoying the challenges of working as an independent in a bigger city and am now working out of my own office in downtown St. John's in North Portland. Most of my work comprises of identity and web design for small to medium-sized businesses. I am continuing to develop my personal creative endeavors as well, spending much time writing, taking photographs, and creating dry pastel paintings and handmade books. Some recent brands and sites I managed and designed: http://www.hawthornewellness.com, http://www.lotuslantern.org
Ann Marie Mapp
a native of Hattiesburg, MS, is a spring 2004 graduate of The University of Southern Mississippi's graphic communication program. She works as a graphic designer in the Public Relations department at Forrest General Hospital. In March 2006, the Mississippi Hospital Association awarded her department a Maggie Award for the hospital's 2006 Calendar and Annual Report, as well as a Maggie Award for a Spirit of Women ad she designed entitled, "The Scoop on Skin Care." In addition to her work at Forrest General, Mapp is a member of the Southern Pines Animal Shelter's Public Relations committee. She currently resides in Hattiesburg with her husband, Chris, her stepson, Michael, and her two dogs, Rosie and Rudy. Sam McAlister I am currently employed by Howard Industries. I design for the Computer Division but our design team is quickly becoming the creative resource for each division: including Medical, Power Solutions, Lighting Products, and Transportation. My responsibilities include consistently applying creative conceptual design with print as well as web. We will soon be moving to the Howard Technology Park and I am very excited about our future plans and opportunities!
Sam McAlister
I am currently employed by Howard Industries. I design for the Computer Division but our design team is quickly becoming the creative resource for each division: including Medical, Power Solutions, Lighting Products, and Transportation. My responsibilities include consistently applying creative conceptual design with print as well as web. We will soon be moving to the Howard Technology Park and I am very excited about our future plans and opportunities
John Purser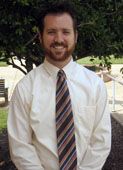 A native of New Orleans, Louisiana, John Purser lived there until he left to attend the University of Southern Mississippi. During his time at USM, he performed in several symphony orchestras and worked as the graphic/web designer for the USM Symphony Orchestra and the Urban Research Group. John graduated with a Bachelor of Fine Arts in Graphic Communication as well as a Bachelor of Music in Percussion Performance in 2005. He has always known that he would work in the art field. He loves to express his creativity through art and music. Immediately after graduating, John moved to Mobile, Alabama, to work as the Web Administrator for the University of Mobile. While there, he designed and maintained many different websites for the entire university, as well as designed several print jobs. Since 2008, John has been working as a Web Design Specialist at Televox, designing websites for clients all over the US (including a few international clients). John has also worked as a freelance graphic/web designer since 2004. http://www.johnrpurser.com
Steve Hash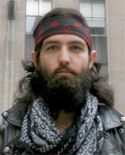 After graduating from USM in 2005 with a BFA in Graphic Communication, I moved to Portland, or where I continued my freelancing work from a private studio for about two years. With my eyes always on the horizon I began to look for new opportunities to advance my design career. On a whim and armed with my book and a few contacts from my many years of freelancing, I hopped on a plane for New York City. I sat down with whoever would see me and a couple weeks later I had an offer from Madison Square Garden. On January 1st of 2008 I started as an Associate Producer at the Garden, I was on a team with three other designers and we created all of the motion graphics for the Rangers, Knicks, and a host of other productions put on by Madison Square Garden.
In August of 2008 Warner Music Group approached me and offered me the Art Director position for Warner Music Group Merchandise. As Art Director I oversee all the artwork for band apparel which involves meeting with bands and managers to develop an overall concept and brand and then directing my group of freelance designers. Working in the music industry is never boring, we have such a wide range of bands under our umbrella (Atlantic, Bad Boy, Warner Bros, Electra...), one day I could be doing metal and the next could be hip-hop. New York City is an amazing place to be living and working, there is a flood of inspiration every time I walk out the door.
Christy Barlow
Christy Barlow graduated from USM Art Education program, and received a Bachelor's fine arts degree on Art Education. She is currently working toward her masters degree in Art Education with plans to further her studies by earning a PhD by pursuing her interests in Art Education, Museum Education and Art History.
Leo Green
a recent graduate from USM Art Education program, and received a Bachelor's fine arts degree on Art Education. He is currently working toward his master's degree in art education and has just recently accepted a position as art educator for Smith County Schools in Mississippi.
Ginny Shaw
graduated from the University of Southern Mississippi, and received a Bachelor's fine arts degree on Art Education. She has recently accepted a position as art teacher for Ellisville State School in Ellisville, Mississippi.
Robin Bourn
graduated from the University of Southern Mississippi, and received a Bachelor's fine arts degree on Art Education. She has recently accepted an art teaching position in Tupelo, Mississippi.
Andrea Kirkley
graduated from the USM art department, and received a Bachelor's fine arts degree on Art Education. She is currently teaching art in Collins, Mississippi.
Brooke Graves
graduated from the USM art department, and received a Bachelor's fine arts degree on Art Education. He is teaching art at Petal Elementary School.
Jamie Allen
graduated from the USM art department, and received a Bachelor's fine arts degree on Art Education. She is currently teaching art at Quitman Elementary School.
Jeremy Brooke
graduated from the University of Southern Mississippi, and received a Bachelor's fine arts degree on Art Education. He is currently teaching art at Nora Davis Elementary School.
Emily M. Roberts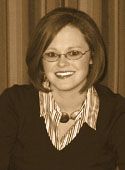 I graduated from the University of Southern Mississippi in December of 2003 with my BFA in Graphic Communications. I live in New Albany, MS, along with my husband Jason. I am currently employed by Lane Home Furnishings, located in Tupelo, MS. Lane is the largest manufacturer of motion furniture and the second largest manufacturer of recliners in the world. My position at Lane is as a graphic designer, where my responsibilities include designing catalogs, logos for new products, point-of-sale materials, ads, hangtags, market invitations, brochures, direct mail pieces, and the website home page for Lane Home Furnishings and Lane Home Stores.
Department of Art and Design Alumni, let's keep in touch! Please send us your recent accomplishments and good news! E-mail to visual.arts@usm.edu in the Department of Art and Design.
Please include your current mailing address and graduation date. JPEG photos accepted!
(your mailing address and related personal information will be used for the database and contact purpose, and will not be posted online)