Current War & Society Graduate Students

Allan Branstiter (PhD, U.S. History) MA, History, 2012 The University of Southern Mississippi; BA, History, 2010 Minnesota State University-Moorhead. Under the direction of Susannah J. Ural, Allan is currently writing his dissertation "He Who Merits the Palm: California Volunteers and the Civil War," an examination of how Californians who served in the Union Army reconciled their experiences as veterans and western settlers and constructed a distinctly western memory of the war's place in American history. His dissertation research also explores how the California Volunteers used their social status as veterans to oppose the burgeoning Gilded-Age order, racial equality, political centralization, Native American sovereignty, and Chinese immigration. Allan is a past recipient of the Colonel W. Wayde Benson Fellowship, as well as the Southern Miss History Department Phi Alpha Theta Graduate History Student Award. In 2016, Allan also won the American Historical Association's Summer Blogger Award. He currently resides in Lawrence, Kansas, with his wife Callie, an Undergraduate Engagement Librarian at the University of Kansas. He is also a veteran of the US Army, having served in Iraq as a Counter-mine/Counter-IED Specialist from 2004 to 2005.
Kelly Cantrell (PhD, U.S. History) MA, History, 2006 University of Southern Mississippi. Kelly is currently writing her dissertation "Consuming Victory: American Women and the Politics of Food Rationing During World War II," which is advised by Dr. Andrew Haley. After completing her coursework at Southern Miss, Kelly became a faculty member at East Mississippi Community College. In her tenure there, she has won the Mississippi Humanities Council Teacher Award (2009), been named a William Winter Scholar (2013), and was honored as the Golden Triangle Development Link's Post-Secondary Educator of the Year (2013). Finally, she is the director of the EMCC Honors Program and Phi Theta Kappa sponsor for the campus.
Colin M. Colbourn (PhD, U.S. History) MA, War and Society, 2009 The University of Southern Mississippi; BS, History, 2007 Ball State University. From 2006-2009, Colin interned with the U.S. Marine Corps History Division in Quantico, Virginia, aiding the Chief Historian as well as Reference and Historical branch historians in researching and writing official Marine Corps history. Now ABD, Colin's dissertation will combine social and institutional history in an analysis of the U.S. Marine Corps' employment of public relations from the turn of the twentieth century through the Second World War. During his time at Southern Miss, Colin has presented his research at conferences such as the SMH's Annual Meeting, the Naval History Symposium, and the Meeting of the American Journalism Historians Association. Other conference work included both chairing and organizing the 2009 Regional International Security and Internal Safety Conference, hosted at USM. Colin also had the opportunity to participate in battlefield tours and studies of Italy, Sicily, Guam, Saipan, Tinian, Iwo Jima, and Vietnam. He is studying under the direction of Dr. Andrew A. Wiest.

Michael Doidge (PhD, U.S. History) Michael is currently researching his dissertation "An Army Worth Fighting For: Doctrinal, Strategic, and Bureaucratic Transformation in the U.S. Army from 1946 to 1963." The work argues that the Army's post-World War II relationship to national security policy was the primary driving force behind the sweeping transformations it underwent during the early Cold War. A 2008 fellow at the West Point Summer Seminar in Military History, Michael was also awarded travel grants to the Truman, Eisenhower, and Kennedy Presidential Libraries, a George Marshall/Baruch Fellowship from the George Marshall Foundation, The Harry J. Carman Fellowship, and the U.S. Army Center of Military History Dissertation Fellowship. In addition to working on his dissertation, Michael co-edited, with Professor Andrew Wiest, Triumph Revisited: Historians Battle for the Vietnam War, which examines the current state of Vietnam War historiography. Michael is currently an historian for the U.S. Army's Combat Studies Institute of the Combined Arms Center at Fort Leavenworth, Kansas. Michael is working under the direction of Dr. Andrew Wiest.
Jason Engle (PhD, Modern European History) MA, Norwich University. Jason, working under the direction of Dr. Andrew Wiest, is specializing in Modern European History with concentrations in War and Society and Social History. His current research interests include the Austro-Hungarian Empire during the First World War. More specifically Jason is interested in experiences and mentalité of soldiers and field-grade officers over the course of the Great War. He is also interested in the residual effects of Habsburg militarism and the Great War on Austria's First Republic. Jason's dissertation is a microhistory of the Tiroler Heimatwehr, which he uses as a lens into the organizational culture of the broader Heimwehr movement. His project expands the conventional periodization, suggesting that the continuity of Habsburg and Tyrolean militarism informed the Tiroler Heimatwehr to a much greater degree extent than historians have acknowledged. Jason received his master's degree in Military History from Norwich University (Northfield, Vermont) in 2008 and his bachelor's degree in Business Administration from Union College (Barbourville, Kentucky) in 1997 and worked as an application developer for Nationwide Insurance and JPMorgan Chase before deciding to pursue his doctorate. Jason has published numerous encyclopedia articles and book reviews, as well as an article entitled "'This monstrous front will devour us all:' The Austro-Hungarian Soldier Experience in World War I, 1914-1915" in Contemporary Austrian Studies 23. When not reading books, writing, teaching, or grading, Jason enjoys spending time with his wife and kids, home improvement projects, making homebrew, and rooting on his beloved Ohio State Buckeyes and Seattle Seahawks.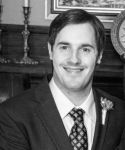 Jonathan Harton (PhD, Early American History) MA, Military History, 2012 University of North Georgia; BA, History, 2009 University of Georgia. Jonathan is a second year PhD student interested in the various ways local communities respond to and remember armed conflict, particularly in early North America. Jonathan's MA thesis investigated how combining historical archaeology and documentary history could augment narrative creation and local memory for northwest Georgia's U.S. Civil War history. His current research focus examines the martial culture of southeastern militias during the mid to late 18th century. Jonathan investigates how colonial warfare affected militiamen's agrarian communities and how the South's agricultural environment shaped militia behavior. Jonathan is working under the direction of Dr. Kyle F. Zelner.
Hayley Michael Hasik (PhD, U.S. History) MA, Public History, 2017, Stephen F. Austin State University; BS, History and English with a minor in Astronomy, 2014, Texas A&M University-Commerce. Hayley is a first year PhD student at USM whose interests include 20th century U.S. history with an emphasis on war and memory over time, World War II, the Vietnam War, and veterans' experiences. Hayley has extensive oral history experience and co-founded the East Texas War and Memory Project. Her previous scholarly research focused on the American POW experience during WWII and the Vietnam helicopter experience using the life history of a Warrant Officer as a case study. Hayley has presented at numerous academic conferences and has published several articles in journals like the Sound Historian and War, Literature, and the Arts.

Wesley Hazzard (PhD, U.S. History) MLitt, Battlefield and Conflict Archeology, 2012 University of Glasgow, Scotland; BA, History, 2011 University of South Florida-St. Petersburg. His MLitt thesis examined Prisoner of War camps during World War II. At Southern Miss Wes's research interests are in U.S. imperialism in the Caribbean and Latin America during the twentieth century, and his current research analyzes the memory and legacy of the 1965 U.S. Intervention in the Dominican Republic. Other areas of interest include U.S. occupations in the Caribbean during World War I, and U.S.-Latin American foreign policy. Wes is working under the direction of Dr. Heather M. Stur.

Brennan Kuehl (MA, War and Society) BA History, 2016, University of Southern Mississippi. Brennan graduated with honors from the University of Southern Mississippi in 2017 with a BA in history and a minor in English. He was awarded the John E. Wallace award for outstanding history major for the University of Southern Mississippi Gulf Park Campus in 2017. He is interested in the differential treat among European and Japanese POWs held in the United States during World War II.

John J. Mortimer (PhD, U.S. History) MA, History, 2013 Indiana University of Pennsylvania; BA, European History, 2010 Framingham State College. John Mortimer is a fourth-year PhD student with research interests that focus on contemporary U.S. diplomacy. More specifically, he examines energy security and civil-military relations during the last decades of the Cold War. He is working under the direction of Dr. Heather Marie Stur. John's current research includes analyzing the geopolitical consequences of American energy policy post-1973 and the use of said policy as an element of hybrid warfare. Additional interests include drone and green military technology and the role these applications have in creating a more mobile and energy independent expeditionary force. Other areas of interest are the use of green technology in counterinsurgency operations and the way unconventional warfare manipulates regional perspectives.
In the summer of 2015, John attended the West Point Summer Seminar in Military History. As part of the seminar, John took part in workshop pedagogy sessions and presented his research on drone use in contemporary warfare. He also toured Harpers Ferry, South Mountain, Antietam battlefield, and participated in the Gettysburg Staff Ride. John has published several encyclopedia articles, some of which appear in Encyclopedia of Cyber Warfare (2017) and Encyclopedia of U.S. Intelligence (2018). John was the recipient of the Lamar Powell History Graduate Scholarship for 2016-2017. Other interests include: contemporary foreign relations in a transatlantic context, war and society, and technology innovation.
Aderian K. Partain (MA, War and Society) BA, History, summa cum laude, 2016 Mississippi State University. Aderian is a native of Sebastopol, Mississippi and a first year MA student at the University of Southern Mississippi. His major interests lie in the history of naval warfare particularly during the 1600s-1800s. He is currently studying under the direction of Dr. Susannah Ural. His current research project is on the union navy's partnership with the army most notably between the officers during the combined riverine operations in the Western Theater of the American Civil War.

Lindsey R. Peterson (PhD, U.S. History) MA, History, 2015 The University of South Dakota; BA, History and Political Science, 2013 Buena Vista University. Lindsey is a third year PhD student at the University of Southern Mississippi working under the supervision of Dr. Susannah J. Ural. Her dissertation examines how Union veterans and their families in the trans-Mississippi West commemorated the American Civil War. Examining the Grand Army of the Republic, Woman's Relief Corps, Daughters of Union Veterans, and Ladies of the Grand Army of the Republic, Lindsey's research analyzes how gendered and regional Civil War memory developed in areas that served as frontiers during the war rather than battle fronts. Lindsey is the recipient of the 2017–2018 Dale Center Graduate Fellowship, 2017–2018 Lamar Powell History Graduate Fellowship, 2017 USM Phi Alpha Theta Award, 2017 Kathanne W. Greene Graduate Paper Award, 2015 Margaret Boone Dale Fellowship, and 2015 Russell F. Weigley Graduate Student Travel Grant Award from The Society for Military History. Her article, "'Iowa Excelled Them All': Iowa Local Ladies' Aid Societies Relief on the Civil War Frontier, 1861–1865" appeared in the September 2016 issue of The Middle West Review.

Brannon Price (MA, War and Society) BS, Social Studies Education, minor in Business Administration, magna cum laude, 2016 The Citadel, the Military College of South Carolina. Brannon comes from Greenville, South Carolina after a year working in Charlotte, North Carolina in the construction equipment rental industry. Brannon earned recognition in "Who's Who Among College Graduates" in 2016. Drawing inspiration from his great-grandfathers and their military service, Brannon's research focuses on the tactics used by the 80th Infantry Division in the European Theater of World War II. Brannon also enjoys watching and playing sports. The Citadel Bulldogs, Atlanta Braves, Carolina Panthers, and Carolina Hurricanes are his favorite teams.

Tyler Rotter (PhD, Early American History) MA, History, 2010 Southern Illinois University-Edwardsville; PBS, Museum Studies, 2010 Southern Illinois University-Edwardsville; BA, History, 2007 University of Missouri. Tyler is a PhD candidate specializing in the cultural history of seventeenth-century New England with minor areas in War and Society and Latin America. His research interests include the way in which clergy used their leadership and influence to create propaganda in support of war, how this promotion differed from the religious language utilized by New England's civil and military leaders, and how the overall conception of religiously prescribed warfare evolved as New England became increasingly integrated into the larger British Atlantic and played an greater role in imperial conflicts with other European states. Additionally, he is also interested in the religious characteristics of colonization in Latin America and how they compared to those of British North America. Tyler was awarded the department's McCain Fellowship for 2015-2016 and also currently serves as an editor for H-War. Tyler is studying under the direction of Dr. Kyle F. Zelner.

John Sarvela (MA, War and Society) BA, History and BS, Geography, summa cum laude, 2016 Eastern Illinois University. John Sarvela is a native of Carbondale, Illinois and a first year MA student at the University of Southern Mississippi. He is interested in the German American immigrants who fought for the Union during the Civil War. He is working under the direction of Dr. Susannah J. Ural.

Andy Sims (MA, War and Society) BA, History, 2016 University of Southern Mississippi. Andy is a first year M.A. student and Graduate Assistant in the Main Office of the History Department. He graduated from the University of Southern Mississippi in 2016 with a Bachelor's Degree in History. During his time at USM, he received the Junior College Transfer Achievement, Middleburg Family, Dale Center for War and Society, and Center for International Education Scholarships and became a member of Phi Alpha Theta, the History Honors Society.
Andy is interested in studying topics related to the major conflicts of the 20th century and hopes to focus on the efforts of World War I veterans to gain similar benefits to those given to World War II veterans in his MA thesis. In his spare time he is an avid wargamer and has spent the last 20 years studying Tomiki-ryu Aikido.
Lucas Somers (Ph.D., U.S. History) MA, History, 2015 Western Kentucky University; BA, History, 2013 Western Kentucky University. Lucas is a second-year PhD at the University of Southern Mississippi focusing on the era of the American Civil War and Reconstruction. His previous graduate research focused on scrutinizing significant aspects of Abraham Lincoln's personal worldview by analyzing the president's reported dreams, visions, and 'night terrors.' Working under the supervision of Dr. Susannah J. Ural, Lucas is interested in examining ways communities in the South dealt with the trauma and suffering of the Civil War. A current project looks at a violent disturbance that occurred in downtown Franklin, Tennessee in July 1867 between former Confederates and a local Union League chapter on the eve of the first statewide election in which former enslaved men could vote. Lucas is working on a major field in U.S. History while perusing minor fields in War and Society, and race and ethnicity. He is also currently in the Graduate Certificate Program for Public History at USM. Lucas received the Colonel W. Wayde Benson Fellowship for the 2016-217 academic year, which allowed him conduct preliminary research for a dissertation project.