Margaret Boone Dale Women and War Graduate Fellowship

Photo from left-to-right: Beverly Dale, Margaret Boone Dale, Lt. Col. John H. Dale, Sr.
The Margaret Boone Dale Fellowship for the study of Women and War was established by the Dale family in 2014 in memory of the family matriarch, Margaret Boone Dale. The fellowship supports the research of a War & Society graduate student working on a project that addresses issues examining women in war, families in war, or war and gender. Fellowship recipients are selected by the Faculty Fellows of the Dale Center.
Fellowship Recipients:
2015 Lindsey R. Peterson (PhD student)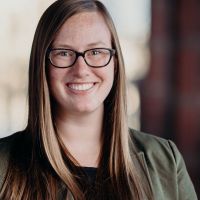 Lindsey R. Peterson is a third year PhD student at the University of Southern Mississippi working under the supervision of Dr. Susannah J. Ural. Lindsey used the inaugural Margaret Boone Dale Fellowship from the Dale Center for the Study of War and Society to access online newspaper databases and obtain Civil War women's auxiliary organizations' annual convention journals from 1883–1939 in the twelve trans-Mississippi states. This research will contribute to her dissertation, which examines how Union men and women in the trans-Mississippi commemorated the American Civil War. Focused on the Woman's Relief Corps, Daughters of Union Veterans, and Ladies of the Grand Army of the Republic, Lindsey's research analyzes how gendered and regional Civil War memory developed in spaces that served as frontiers, not battle fronts, during the war and have been understudied in the historic literature.