Study War & Society Abroad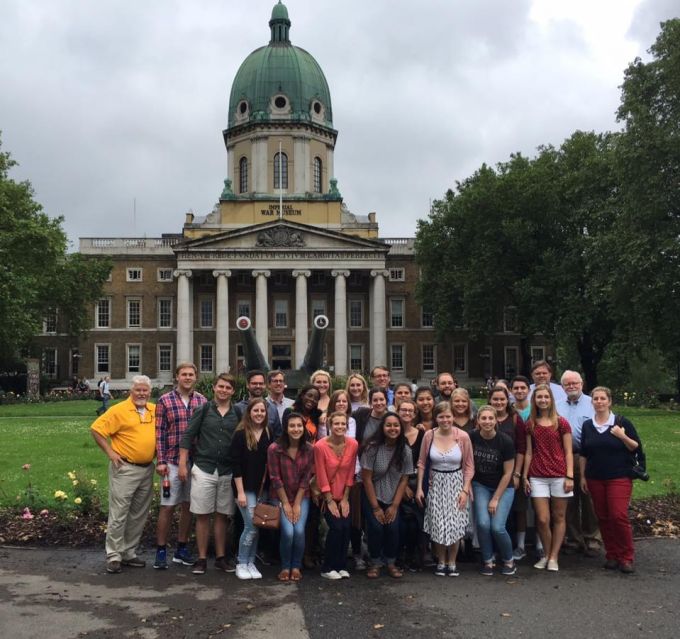 The Dale Center for the Study of War & Society works with and through the Center for International Education at Southern Miss to offer unparalleled opportunities for students to study war and its impact through experiential learning. Since 1992 students interested in war have had the opportunity to study World War II as part of the British Studies Program. Based in London for a month, students learn about one of the world's signature events through a series of lectures delivered by eminent British academics, many of whom teach at the Royal Military Academy, Sandhurst. In addition to learning about the war from a European perspective, students also have the opportunity to engage in primary research at the renowned British National Archives. Students also take part in a number of "out-of-the-classroom" events, including a walk through British military history – starting at the Celtic hillfort of Cissbury Ring and ending on Nelson's HMS Victory, a London Blitz walk, and a four-day guided tour of the battlefields of Normandy.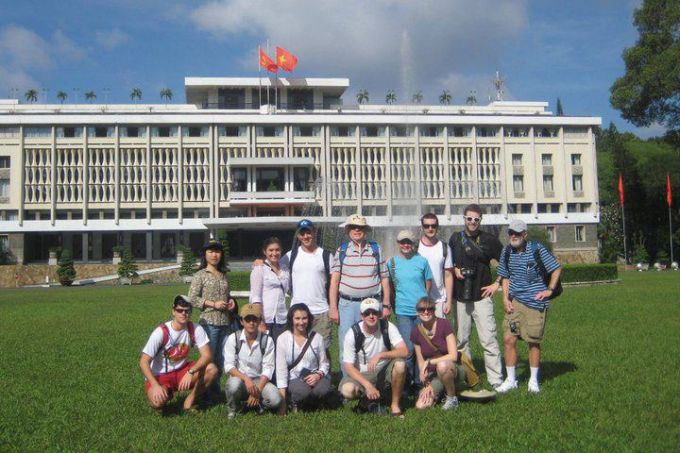 The DCSW&S also offers a course as part of the award-winning Vietnam Study Abroad Program. Students on the program journey to Vietnam for a three-week stay, exploring the country from the Mekong Delta in the south to Hanoi in the north. Along the way students access Vietnamese history and culture through visits to and discussions about sites as varied as Buddhist temples, the Cao Dai holy see in Tay Ninh, and the UNESCO World Heritage site at Ha Long Bay. Much of the programming is devoted to a study of the Vietnam War, including visits to the tunnels of Cu Chi, the Hanoi Hilton, and Khe Sanh. Students also get to learn about the Vietnam War firsthand from both American veterans who accompany the group and scheduled meetings with Vietnamese veterans from both sides of the conflict.
The Dale Center for the Study of War & Society plans to expand on its overseas success, with a new course in the works for study abroad in China.
Those interested in War & Society Study Abroad Programs can contact Dr. Andrew Wiest for more information.