Support the Dale Center for the Study of War & Society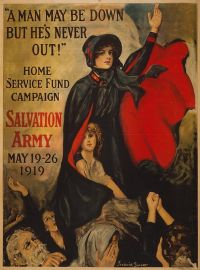 The Dale Center for the Study of War & Society at Southern Miss is dedicated to teaching and promoting War and Society and military history, both in and out of the classroom. Past contributions have assisted us in continuing the Richard McCarthy Lecture Series, funding the Jack Lucas Award for undergraduate excellence in a War & Society essay, and helping our graduate students participate at important conferences in the field of War & Society. Please consider supporting the Center in our current and future endeavors.
Funds are deposited with the USM Foundation, a separate non-profit organization that exists to support Southern Miss. The Foundation is a nonprofit 501(c)(3) corporation which serves as a fiduciary of all private funds donated to Southern Miss. Fees and contributions are tax deductible. If you have any questions about supporting the Dale Center, please contact Dale Center Co-director Kyle Zelner at kyle.zelner@usm.edu or 601-266-6196.
For a news story on the naming of the Dale Center, click here.
To donate to the Dale Center, CLICK HERE.
On the Foundation's giving form, you can donate to one of several funds that support the Dale Center. In the "Give to the area(s) of your choice" section, write in one of the funds below:
Fund #1670 Dale Center Development Fund (a general fund to support student scholarships and Dale Center community events)
Fund #1860 Richard McCarthy Lecture Series Endowment (a fund that supports the Dale Center's annual Richard McCarthy Lecture Series)
Fund #1804 Craig Howard Research Support Endowment (a fund that supports faculty research and the purchase of research materials)
Fund #2121 Dale Center Endowment Fund (a fund that supports faculty and graduate student research in War & Society)
Fund #2129 Margaret Boone Dale "Women and War" Support Endowment (a fund that supports faculty and graduate research into issues of War and Gender)