"Waging Peace" Conference 2016

On September 8-10, the Dale Center for the Study of War & Society hosted "Waging Peace: A Conference Studying the Challenges of Postwar Peace" in New Orleans, Louisiana. For photos of the event, click here.
When wars end the communities, veterans, and governments that waged them begin the processes of peace. From the reconstruction of national identities to the resettlement of refugees, postwar periods are often as complex as the conflicts themselves. The year 2016 marked the anniversaries of the first year of peace following the end of the War of 1812, the U.S. Civil War, the Second World War, and the Vietnam War. Over one hundred historians from civilian and military institutions came together to analyze nations' transitions from war to peace. Panelists discussed a range of topics, including but not limited to Civil War veterans, gender in the post-World War II period, Vietnam veterans' status, and technology in the Atomic Age. To view the conference program, click here.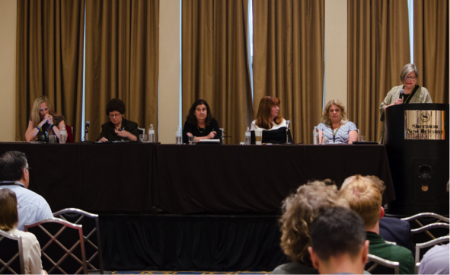 Opening Roundtable and Reception
"Reckoning with Military Failure: The Transition to Peace in the Wake of the Vietnam War."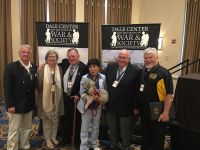 On Thursday, September 8, 2016 the Waging Peace Conference opened with a roundtable,"Reckoning with Military Failure: The Transition to Peace in the Wake of the Vietnam War." Chaired by Andrew Wiest (University Distinguished Professor of History at the University of Southern Mississippi and Founding Director of the Dale Center for the Study of War and Society), the roundtable featured distinguished speakers Joseph Galloway (premier war correspondent and co-author of We Were Soldiers Once, and Young); Gracie Liem Galloway (Volunteered with Catholic Relief in Saigon and Cholon during the Vietnam War, received a PhD in public health, and worked with Vietnam veterans); James Willbanks (General of the Army George C. Marshall Chair of Military History and Director, Department of Military History U.S. Command and General Staff College). Drawing on their diverse expertise and experiences, the roundtable considered the transition to peace after the Vietnam War.
The Margaret Boone Dale Keynote Roundtable and Reception on Women and War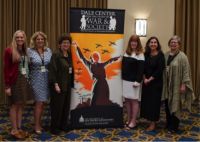 On Saturday, September 10, 2016, the Waging Peace Conference closed with a special keynote roundtable on the history of women and war featuring distinguished scholars D'Ann Campbell (Visiting Professor of Military History, U. S. Air Force Academy and Professor of History at Culver Stockton College); Catherine Clinton (University of Texas-San Antonio), Nicoletta Gullace (University of New Hampshire), and Heather Stur (University of Southern Mississippi). Drawing on their diverse expertise in the history of women, gender, and conflict across place and time, the roundtable reflected on the past and future of scholarship dealing with women's experiences of warfare and the waging of the peace. The Dale Center's Margaret Boone Dale Endowment for the Study of Women, Gender, and War sponsored this session.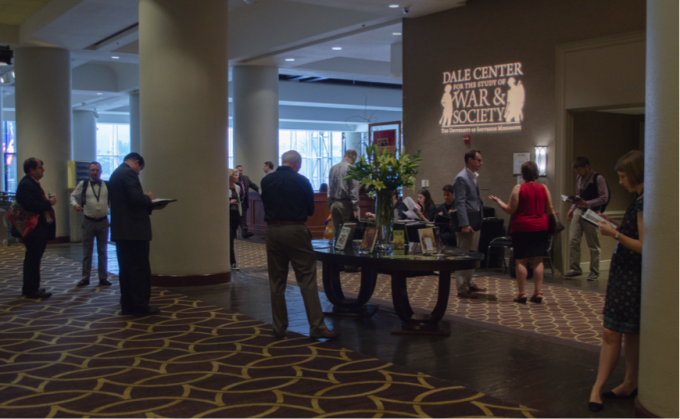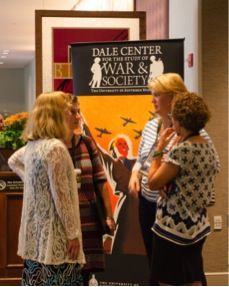 For more information on the Dale Center, visit: www.usm.edu/dalecenter