Non-degree Enrollment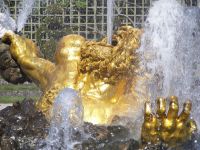 Non-degree graduate students must have the permission of the chair of the department offering the course and the Office of Graduate Studies to register for any graduate course. In addition, all non-degree students must inform the department's graduate director of their intentions to take courses as a non-degree student. No more than nine (9) credit hours earned while classified as a non-degree graduate student are accepted toward the degree. A student must, therefore, gain conditional or regular admission before completing more than nine (9) credit hours of study for additional hours to be counted. It is possible to begin studies as a non-degree student and then gain admission to the program during that initial semester; course work for that semester would then be considered degree work even though it was begun in non-degree status. It is therefore most advisable to gain admission to the program in order to have a maximum of six (6) hours of transfer credit. If one finishes the first semester still in non-degree status, restrictions may be placed on the number of transfer hours that can be applied to the MATL.
If you do not have a degree in Spanish or French, then you would need to qualify for graduate level courses by either taking more courses at the undergraduate level (typically the equivalent of 30 credit hours) or by taking the ACTFL Oral Proficiency Interview and scoring in the advanced range. Click here for more information about the ACTFL OPI Test . A copy of the test results would need to be sent to the department. for testing information. If you plan to take courses in the TESOL program as a non-degree student and are an international student, you must submit a TOEFL score with your enrollment forms, along with a degree transcript. See regular admission information for international students on this site for test score range.
All students seeking the TESOL Certificate or the ESL Edorsement as certified by the Mississippi Department of Education will enroll as non-degree students and must complete this paper work for all courses in the endorsement or certificate as specified.
In order to take a course as a non-degree student at the University of Southern Mississippi, you will need to pay an application fee by applying to the university as a non-degree student but not necessarily to the MATL program. See Graduate School and search for " Application for Graduate Admissions" either online or in PDF format. You can pay the application fee online but after paying make sure to submit your application. The only requirement is that the department have a copy of your degree transcript. You can either fax a copy to 601-266-4853or mail a copy to the department, but we will eventually need an official copy of your transcript on file. If you have questions about this process, please call the Graduate School at 601-266-4369.
We would also need to submit permission forms for you for each course for which you intend to register as a non-degree student. You can click on the Non-degree Enrollment Form on this page. It can be downloaded then mailed or faxed to us at 601-266-4853.
Once we get you enrolled, you will need to contact USM Business Services at 601-266-4137 in order to arrange payment of tuition and/or fees if you have not paid online. In all cases, please be in contact with the Graduate School office should you have additional questions about the paperwork.
Our full-time degree-seeking students will have priority enrollment in our courses but we often have room for non-degree students in TESOL and in French.