Why Pursue Your MS in Biomedical Sciences?
Building Foundations. Launching Careers.
The MS in Biomedical Sciences is designed to enhance your educational foundations. With twenty faculty experts in biomedical sciences that are dedicated to supporting you, it can set you into a path for completing additional degrees, such as an MD, DO, DDS, DVM, or PhD. Ultimately, positioning you for career success in health-related professions and the pharmaceutical industry. This is a one-year, non-thesis based MS degree.
20
Faculty Dedicated to Program
What Will I Learn?
As a graduate student in the program, you will gain a solid background in the fundamental basic medical sciences by studying anatomy, cell and molecular biology physiology, gross anatomy, microbiology, biochemistry, and biostatistics.
If you aspire to pursue a career in a broad range of health-related professions, including dentistry, veterinary medicine, physician assistant, pharmacy, optometry, and other fields, opportunities will also be made available to you, so you can learn about professional degree granting programs in Mississippi and surrounding areas.


Feature
Meet Jesslin Williams

After high school, I wanted to continue my education at a school that was inclusive and where I felt like more than just a number. When I toured USM in 2014, it felt like a place where I could grow as an individual and much more. I completed my undergraduate studies in Biological Sciences at USM in 2018. I decided to return to USM for my master's degree because I knew that I would be supported during the program and well-equipped afterwards.
Availability
Meet Some of Your Faculty


Dr. Janet Donaldson


I enjoy being the advisor and a professor for the program. It is so rewarding to see our students succeed in accomplishing their dreams!

Dr. Dr. Janet Donaldson, Program Coordinator | Professor of Microbiology
Dr. John Bailey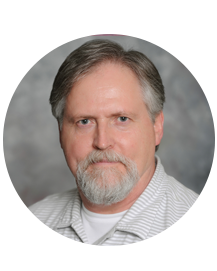 My contribution to the program is based on my education and training in anatomy, cell biology, and physiology. I have approximately thirty years of teaching experience and have taught these disciplines to undergraduates and graduate students, as well as veterinary and medical students.

Dr. John Bailey, Visiting Assistant Reaching Professor
Pharmacologist

Occupational Therapist

Molecular Geneticist
Exercise Therapist

Physical Therapist

Clinical Immunologist
Optometrist

Veterinarian/lab animal care

Analytic Chemist