Why choose a graduate degree in STEM Education?
The Center for STEM Education provides masters and doctoral level programs in STEM Education, as well as a new graduate certificate option. Our students learn to conduct empirical research studies examining a variety of areas including but not limited to K12 STEM classroom practices, teacher development, STEM learning and student success, curriculum design, technology integration, and informal science learning outside the traditional classroom.
We provide research assistantships for five graduate students annually to work alongside and support our professors in their research programs. Funding supports full tuition and provides a stipend. We believe geography or other personal conditions should not limit learning, and therefore always offer a virtual option for all classes.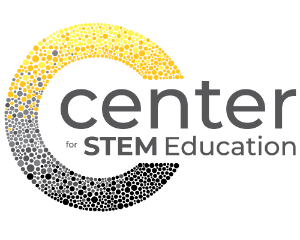 Learning Opportunities
The STEM graduate certificate is available for anyone involved in education at the K12, college, or informal/outreach level who wants to join our community of practice to enhance their reach and effectiveness. Students earn the certificate after taking five Center for STEM Education courses, with tracks offered for those focusing on academia, K12, or community-level educational paths.
The M.S. program provides the STEM content and pedagogical course work necessary to meet standards for advanced secondary teaching certification, to teach at the postsecondary level (e.g. community or junior college, college, or university), or to work as an informal educator. M.S. graduate students will develop both broad and deep content knowledge by taking courses from STEM professors across the university and will develop and practice basic educational research, statistics, and STEM education knowledge.
The Ph.D. program provides the STEM content, pedagogical course work, STEM education research courses, research opportunities, and outreach experiences to make career advancements, become university professors, and conduct original research in formal and/or informal STEM education. Ph.D. graduate students will develop both broad and deep content by taking courses from STEM professors across the university, and develop and practice advanced educational research methods, statistics, and STEM education knowledge by taking courses from STEM education professors and social scientists across the institution. Doctoral candidates will work with their committee members to design and conduct original and publishable research in STEM education.
For questions, please contact Dr. Julie Cwikla at 601-266-4739 or via email at Julie.CwiklaFREEMississippi.
Program Advisors:
Dr. Maria Wallace
Graduate Certificate Coordinator
Maria.WallaceFREEMississippi

Dr. Kendrick Buford
Masters Program Coordinator
Kendrick.BufordFREEMississippi

Dr. Rachel Gisewhite
Doctoral Program Coordinator
Rachel.GisewhiteFREEMississippi
Availability
Science or Math Teacher

Informal Science Educator
College or University Professor
Science or Math Supervisor
Wolff-Micheal Roth, Ph.D., 1987,


Lansdowne Professor of Applied Cognitive Science, University of Victoria, BC Canada.

Kelly Rouse, Ph.D., 2013,


Biology Faculty, Mississippi Gulf Coast Community College - Jefferson Davis campus, Gulfport, MS
Aimée K. Thomas, Ph.D., 2010,


Biological Sciences and the Office for Teachers Certification, Loyola University

William Joseph Sumrall, Ph.D., 1990,


Professor of Elementary Education and Coordinator of Undergraduate Programs, University of Mississippi.
Avery Sward, M.S., 2016,


Education Coordinator, Grand Bay National Estuarine Research Reserve, Moss Point, MS.

Kylee Dueitt, M.S.,


Dual Credit Biology Teacher, Oak Grove High School, Hattiesburg, MS.