USM AOP Performs Community Service during Holiday Break
Fri, 01/08/2021 - 15:00pm | By: David Tisdale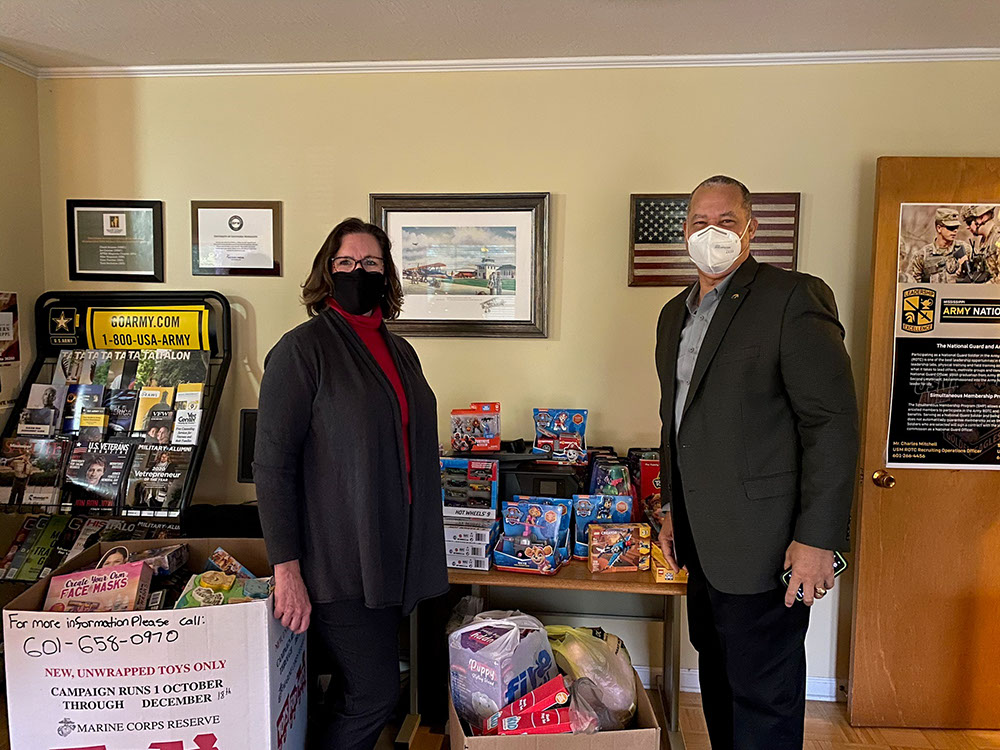 Members of The University of Southern Mississippi (USM) chapter of the Association of Office Professionals (AOP) spread some holiday cheer during the 2020 Christmas and New Year break as part of the organization's ongoing commitment to community service.
According to USM Community Service Chairperson and Sigma Alpha Lambda honor society Vice President Jennifer Lewis, rather than looking for one opportunity to help the community, USM AOP expanded its community service outreach efforts to support area children as well as members of the international student population as they met challenges brought on by economic upheaval precipitated by the pandemic.
To achieve this broader mission, Lewis said USM AOP partnered with community partners, including USM's chapter of Sigma Alpha Lambda, USM Staff Council, USM Chapter of American Association of University Professors (AAUP), and the Association of International Ministries (AIM) of Hattiesburg. Through these concerted efforts, USM AOP was able to obtain donations for gifts and baked goods and then also had the resources available to donate $325 from funds raised by USM AOP during previous Southern Miss Comcast Golf Tournaments, along with funds donated by several AOP members.
For information about USM AOP, visit https://www.usm.edu/association-office-professionals/index.php; to help support USM AOP's outreach efforts, contact Lewis at jennifer.lewis@usm.edu.