USM Educator to Serve as Expert Panelist for the Association of College and University Educators 'Back to School' Webinar Series
Fri, 08/13/2021 - 09:43am | By: Van Arnold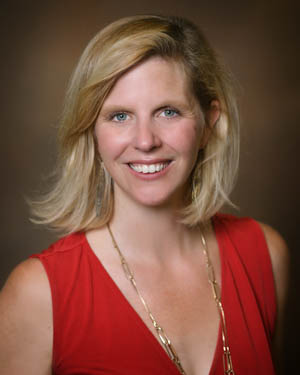 Dr. Kelly Lester, Director of the Center for Faculty Development at The University of Southern Mississippi (USM), will be one of the featured panelists as part of a special webinar series on Tuesday, August 17, hosted by the Association of College and University Educators (ACUE) and other higher education partners.
The first webinar of the series, "Welcoming Faculty and Students Back" will take place from 1 p.m. until 2 p.m. (CDT) in a virtual format. In this discussion, administrators and faculty leaders will share practical approaches and best practices for welcoming faculty and students back to campus. Discussion topics will range from building a sense of community to creating an inclusive syllabus.
With one out of every six USM faculty now ACUE-certified, Lester will highlight a series of research papers recently published, demonstrating that students have better academic outcomes overall when they take more courses with ACUE instructors.
Lester says that she is looking forward to sharing how USM is transforming student success in partnership with ACUE, as well as offering practical ideas to support higher education's return to campus this fall.
"Faculty and students have anxieties about being back in the classroom. My plan is to share some tools that can help faculty to provide a safe environment for students in a way that meets the needs of all," said Lester. "The COVID pandemic has forced us to adapt and many of the teaching strategies offered in the ACUE courses allow faculty to adapt to students' needs whether the format is in-person, hybrid, or virtual. It will be important to gauge where students are in understanding content and where faculty can support and be supported in various classroom formats."
Throughout the series, featured experts and faculty will provide practical teaching approaches that can be put to use immediately this fall semester to ensure every student feels welcome, can engage in their studies, and stays on a path to success. Each virtual discussion will reserve time for engaging audience Q&A. Webinars will be moderated by an ACUE academic director and takeaways will be anchored with ACUE's "Back to School" toolkit for use across campuses.
Other panelists for the Aug. 17 session include:
Shonda Gibson, Associate Vice Chancellor for Academic Affairs, The Texas A&M University System
Natasha LaRose, Program Coordinator, American Indian Higher Education Consortium (AIHEC)
The discussion will be moderated by Kim Middleton, ACUE Academic Strategy Consultant, with opening remarks by Rebecca Martin, Executive Director of the National Association of Systems Head, and Maxine Roberts, Director of Strong Start to Finish.
The webinar series is presented in collaboration with the American Association of State College and Universities (AASCU), Association of Public and Land-Grant Universities (APLU), Council of Independent Colleges (CIC), National Association of System Heads (NASH), Thurgood Marshall College Fund (TMCF) Every Learner Everywhere (ELE), Strong Start to Finish (SSTF) and Association of College and University Educators (ACUE).
To register for the panel discussion, visit:
https://zoom.us/webinar/register/9316288009867/WN_uAWK7KS-RDWsrtX0LssSoA
---
About ACUE
The Association of College and University Educators (ACUE) is on a mission to ensure student success and equity through quality instruction. In partnership with colleges, universities, higher education systems and associations, ACUE prepares and credentials faculty in the evidence-based teaching practices that improve student achievement and close equity gaps. Numerous and independently validated efficacy studies confirm that students are more engaged, learn more, and complete courses in greater numbers —more equitably with their peers — when taught by ACUE-credentialed faculty. ACUE's online, cohort-based credentialing programs are delivered through institutional partnerships and open enrollment courses endorsed by the American Council on Education. To learn more, visit acue.org.