Jordan Burman to Speak at Southern Miss Fall Wellness Fair
Mon, 10/18/2021 - 08:06am | By: Van Arnold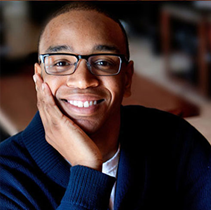 Jordan Burnham, mental health advocate, will speak at the Southern Miss Fall Wellness Festival Tuesday, Oct. 19, at 5 p.m. at Southern Station, located in Spirit Park on the University's Hattiesburg campus.
Jordan, an accomplished public speaker on mental health and suicide, will be sharing his powerful story of fighting depression and finding recovery. In 2008 he addressed a Congressional briefing on Capitol Hill and in 2013 he was invited to the White House for the National Conference on Mental Health, hosted by President Obama and Vice President Biden.
Jordan has received numerous accolades for his work in mental health advocacy and has been profiled by Sports Illustrated, PEOPLE Magazine and USA Today. His piece, "Unbreakable," for ESPN's E:60 was nominated for an Emmy, and Jordan was interviewed by Anderson Cooper for the 2018 CNN special, "Finding Hope: Battling America's Suicide Crisis."
The Fall Wellness Festival will be held at Spirit Park on Tuesday, October 19, from 4-6 p.m. and is free to USM students.
The festival will have vendors from USM and the community with activities for students to engage in. There will be food, music, puppies, dance, and more for participants to enjoy.