Fay B. Kaigler Virtual Children's Book Festival, Ezra Jack Keats Award Ceremony set for April 12-16
Tue, 04/13/2021 - 05:29pm | By: David Tisdale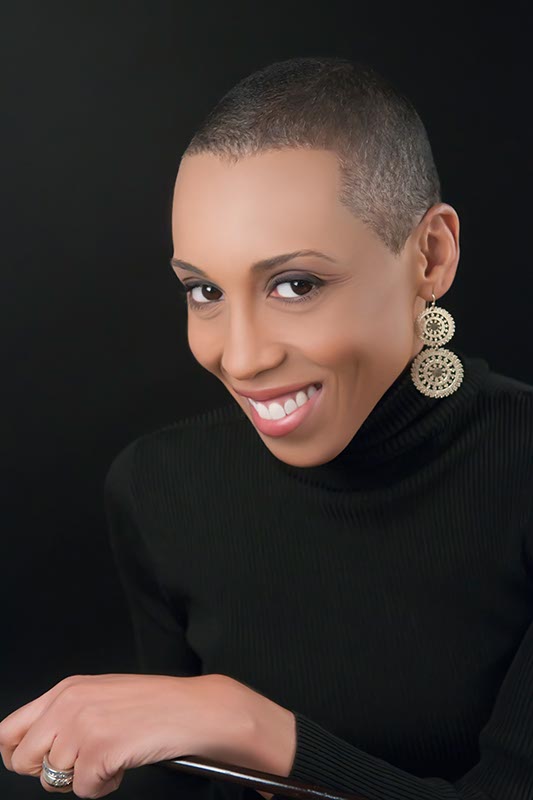 One of America's most popular children's literature-themed events returns when The University of Southern Mississippi (USM) hosts its annual Fay B. Kaigler Virtual Children's Book Festival and Ezra Jack Keats Award Ceremony online April 12-16. The festival continues, as it did after being rescheduled last year, in a virtual format in keeping with safety precautions due to the Covid-19 pandemic.
There is no charge to participate in this year's event, but organizers of the festival encourage pre-registration online. Visit the festival's website at https://www.usm.edu/childrens-book-festival/index.php for more information on registration and about programming for the week.
Each year, the festival presents its highest honor, the Southern Miss Medallion, to a children's literature author or illustrator who has made significant contributions to the field. This year's recipient is Andrea Davis Pinkney, who has had an illustrious 30-year career in various facets of the publishing industry and is a New York Times bestselling and award-winning author of numerous books for children and young adults. She is also a previous keynote speaker for the festival.

Davis Pinkney's work has garnered multiple Coretta Scott King Book Awards, the Boston Globe/Horn Book Honor, and the Parenting Publications gold medal, among other citations. She is a four-time NAACP Image Award nominee, recipient of both the Regina Medal and the Arbuthnot Honor Award, for her singular body of work and distinguished contribution to the field of literature, and an inductee in the New York State Writers Hall of Fame. Her most acclaimed works include Martin Rising: Requiem for a King, The Red Pencil, and Rhythm Ride: A Trip through the Motown Sound.
"We're beyond thrilled to have Andrea Davis Pinkney as our medallion winner this year. More than just an author, she is a true force for change and good in publishing," said Karen Rowell, coordinator of the festival. "Besides being a multiple award winning author, Ms. Davis Pinkney is also the co-founder and was first senior editor at Jump at the Sun books, which is the first African American children's book imprint at a major publishing company. She is a one of a kind author, editor, innovator, and talent and we're very happy to be honoring her multitudes of talent.
"I'm also personally excited Ms. Davis Pinkney will be connecting with the Festival and the USM de Grummond Children's Book Collection this year as our medallion winner because one of her recent titles, A Poem for Peter, is a picture book in verse about Ezra Jack Keats and his work The Snowy Day. Of course this title is beloved by us here at USM, and we think it's a perfect connection, especially as we celebrate the Ezra Jack Keats Award's 35th anniversary."
Although organizers of the festival miss the personal interaction that the event was known for pre-pandemic, Rowell says there have been upsides to holding the event online, including the opportunity to view sessions, which are both live and recorded, at a later time. Last year's rescheduled festival, also held online, drew approximately 1,000 participants from across the U.S. and as far away as Egypt, India, the United Kingdom and Turkey.
"The festival is composed of a tight-knit community of followers, so it's very hard not seeing everyone face-to-face," Rowell continued. "But I've been pleasantly surprised with the benefits of the online setup, including the opportunity through the chat feature for one-on-one interaction between participants and our guest speakers and workshop presenters."
Winifred Boyd of New York, a past attendee of the festival who plans to attend this year's virtual event, said "If a librarian, bibliophile, or children's book enthusiast only ever gets to go to a children's book festival but once, the Fay B. Kaigler Children's Book Festival should be the one." Boyd is also a graduate student in USM's online Master of Library and Information Science program.

"The 2020 Virtual Kaigler Children's Book Festival provided me with a chance to be in the same room with some of the most influential writers of young literature today," Boyd continued. "Being able to listen and see the reactions of the writers talking about their works or influences up close and personal gave it a very intimate feel. Audience participation or input at most book festivals is at a premium, and questions asked often aren't heard. The Kaigler Festival, through the chat feature and an excellent question moderation, gave the audience an opportunity to feel integrally involved, making the experience especially memorable and nice.
"Overall, the Kaigler Festival had a feeling of professionalism deeply combined with intimacy, making it feel extraordinarily safe and welcoming. Accomplishing any one of these goals would be no small feat for any book festival or convention, but the Kaigler Children's Book Festival did them all with aplomb."
Beckie Nieman, an educator with the North Pike School District in Summit, Mississippi, loves how the festival brings authors and readers together.

"I missed the crowded rooms from the past in-person festivals, but felt like the [online] sessions last year were so personal," Neiman said. "Even though we are not able to be in person again this year, we are sure to celebrate the power of literature in our community, state, and country. We're able to stay connected through our love of books and reading. I encourage anyone to attend and take it all in."
Among the festival's unique events this year will be a story-telling hour pajama party for children on Wednesday, April 14 from 7-8 p.m., featuring author Mitali Perkins (Between Us and Abuela). Participants are encouraged to bring their favorite stuffed animal, and prizes will be awarded for the most creative pajamas.
In addition to Andrea Davis Pinkney and Mitali Perkins, other keynote presenters for this year's festival include Sharon Draper (Copper Sun); Colleen Salley Storytelling Award winner Elizabeth Ellis; Ezra Jack Keats Lecturer Meg Medina (Evelyn del Rey is Moving Away / Evelyn del Rey se muda); and illustrator Dan Santat (The Adventures of Beekle: The Unimaginary Friend).
Ezra Jack Keats Award Day (Tuesday, April 13) event details include the following (all times are Central Time):
Tuesday, April 13

12:30 – 2 p.m. - Ezra Jack Keats Award Day Ceremony. This year's winners and honorees were announced March 9. The ceremony offers the opportunity to meet these early career authors and illustrators, hear about their work, their artistic processes, and who influenced and encouraged them to pursue their artistic dreams.
3-4 p.m. - The Snowy Day's Legacy: 35 Years of the Ezra Jack Keats Award Webinar
Tune in to this webinar featuring three past Ezra Jack Keats Award winners--author-illustrators Oge Mora (Thank You, Omu!) and Phoebe Wahl (Sonya's Chickens) and author Chieri Uegaki (Hana Hashimoto, Sixth Violin) as they discuss the books and teachers that influenced them and how they created their award-winning works. In this session, Ramona Caponegro and Jacqueline LaRose also introduce the online toolkits that are part of the Ezra Jack Keats Award's 35th anniversary resources, including book discussion guides, read-aloud tips, and fun facts about many of the winning authors and illustrators. (Originally presented to NCTE and newly released for the Kaigler Festival)
6:30-7:45 p.m.: 35th Ezra Jack Keats Silent Auction Soiree, co-hosted by the R. Michelson Galleries, with special guest commentary. Auction opened March 29 and closes April 13 at 9 p.m. To cap off Ezra Jack Keats Award Day, this evening soiree will feature some of the top stars in the world of children's literature. Segments will feature Rich Michelson (R. Michelson Galleries, MA) in conversation with many of the nearly 30 artists who have donated their original works of art (including Bryan Collier, Melissa Sweet, Sophie Blackall, Don Tate, Rowboat Watkins and Jessixa Bagley) and commentary by the renowned Pat Cummings, Carmen Agra Deedy and Paul O. Zelinsky. All proceeds raised will be used to increase the monetary award for the Ezra Jack Keats Award winners and honorees.
Thursday, April 15

10-11:30 a.m.: Mock Ezra Jack Keats Award Panel. Librarians and teachers will share practical lessons taken from experiences during the 2020-21 world of virtual education. The panel will feature conversation with Caroline Ward, Library Consultant; Frances Morrissey, Diana White, Andy Hanes, and John Scott: Teachers and the School Librarian from Friends School of Baltimore; and Ramona Caponegro, director of Educational Programming & Content, Ezra Jack Keats Award 35th Anniversary; and associate professor of children's literature at Eastern Michigan University. Highlights include a discussion of the interactive remote classes panelists held between their college and lower school students, their unique recommendations regarding future hybrid teaching models, and employing critical analysis of new and diverse literature using criteria designed for school-aged children based on the actual Ezra Jack Keats Award criteria.
Continuing Education Units (CEUs) for participation in the festival's programming have been approved by the Mississippi Library Commission; all of its sessions, live and recorded, are worth 0.15 CEUs, except The Snowy Day Legacy: 35 Years of the Ezra Jack Keats Award and the 35th Ezra Jack Keats Award Silent Auction, co-hosted by the R. Michelson Galleries with special guest commentary, which are each worth 0.1 CEUs. A total of 6.8 CEUs will be available to Mississippi Educators. Access the CEU request form at https://forms.usm.edu/library-information-science/view.php?id=51749.
For questions about the festival, contact Rowell at karen.rowellFREEMississippi.