USM to Celebrate Curious George's 80th Birthday Nov. 12
Tue, 11/09/2021 - 11:22am | By: David Tisdale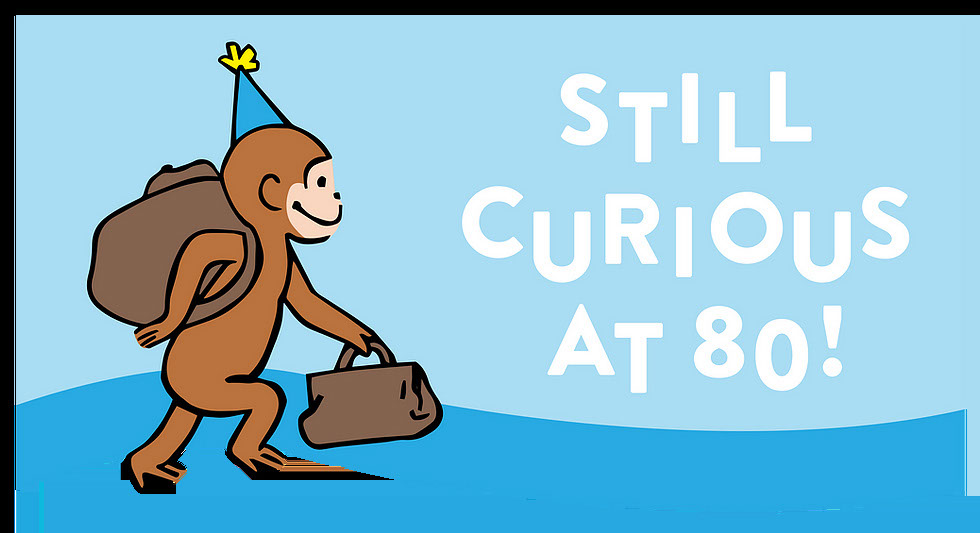 One of the most popular characters in children's literature will be recognized with a birthday party Friday, Nov. 12 from 4-6 p.m. on The University of Southern Mississippi (USM) Hattiesburg campus when the school's de Grummond Children's Literature Collection hosts "Still Curious at 80!" at the Power House Courtyard across from Cook Library.
This event will include music, refreshments, and a chance to have your picture taken with Curious George and the Man in the Yellow Hat. It will also mark the conclusion of the de Grummond Collection's 80-mile walk/run challenge honoring Curious George that began Sept. 1. Challenge awards will be presented to the top three individuals and the top team with the most miles, and participants can pick up their challenge t-shirt. Remaining T-shirts will be available for purchase.
The de Grummond Collection is fortunate to have in its holdings the papers of H. A. and Margret Rey, the creators of George.
"This celebration of Curious George's 80th year of life is one in which we marvel at the relevance George has maintained since his creation," said Ellen Ruffin, associate professor and curator of the de Grummond Children's Literature Collection. "The response to walking 80 miles for George's 80 years has been far and wide.
"If you have read Louise Borden's The Journey That Saved Curious George, you will know that there was a narrow escape the Reys made when escaping Paris [during World War II] as the Nazis were marching in. So, we celebrate."
For more information about the "Still Curious at 80!" birthday party for Curious George, contact the de Grummond Collection at 601.266.4349.