DuBard School Give Back at Brass Hat Midtown Event Set for Oct. 7
Tue, 09/21/2021 - 14:22pm | By: Brittney Dykes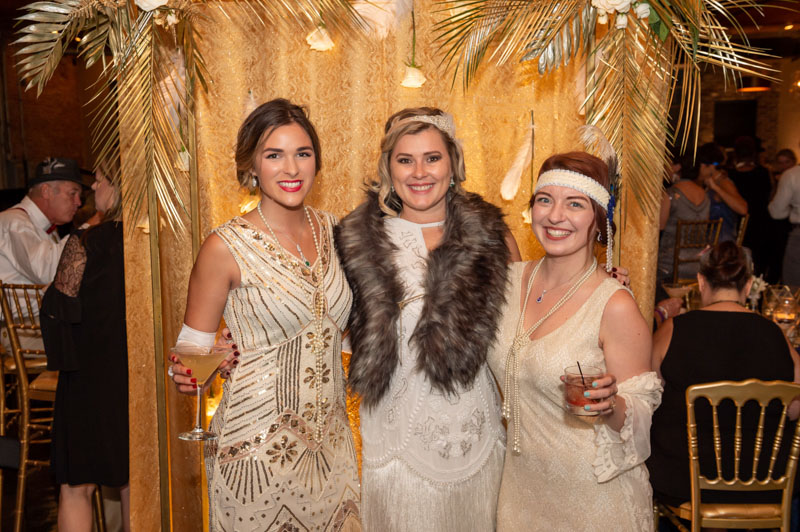 DuBard School has partnered with Brass Hat in Midtown Hattiesburg to have a Give Back event on Oct. 7 in lieu of the annual Speakeasy. Tickets will not be sold for the event. Those attending will purchase their food and drinks, with a portion of proceeds going to DuBard School.
"While we had hoped to return to our traditional Speakeasy event this year, we believe this is a safer alternative for our school supporters," said DuBard School director, Dr. Missy Schraeder. "Our planning committee has been very creative with incorporating items unique to this event. Those attending can enjoy a great evening out while supporting our school."
At the Giveback Event, attendees are encouraged to wear 1920s attire. Live jazz music will be playing throughout the night and themed drinks will be offered. DuBard School will be promoted in various ways during the event and there will be opportunities for additional giving. The Giveback will be from 5 p.m. to 11 p.m. on Oct. 7 at Brass Hat in Midtown Hattiesburg.
This year's sponsors include the Big Cheese Sponsor, Mississippi Power; King Cabbage Sponsor, Keesler Federal Credit Union; Carolyn DuBard Putnam, Michael and Jacque Longmeier, Forrest General Hospital, Tom Smith Primerica, Hattiesburg Eye Clinic, Bourne Brothers, Topp McWhorter Harvey, PLLC; and Lee-Way Financial Services.
DuBard School plans to return to the traditional Speakeasy format for the 2022 event.
Visit www.dubardspeakeasy.com or call 601.266.5223 to learn more.
---
About the DuBard School for Language Disorders
The DuBard School for Language Disorders was established in 1962 and is a clinical division of the Southern Miss School of Speech and Hearing Sciences. DuBard School serves children with severe language/speech disorders, including the written language disorder of dyslexia, and/or hearing impairments and provides guidance and counseling for parents and families of the children. The school is a practicum site for university students majoring in speech-language pathology, audiology, deaf education and dyslexia therapy. DuBard School for Language Disorders is a United Way agency. Further information is found at www.usm.edu/dubard.