USM Graduate Blends Beloved Local Recipes into Penning of Hometown History
Mon, 11/15/2021 - 16:39pm | By: David Tisdale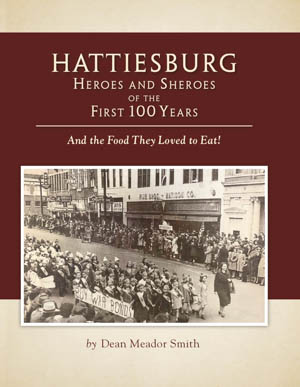 University of Southern Mississippi (USM) alumna and Hattiesburg native Dean Meador Smith gives readers a taste of her hometown with her latest book, Hattiesburg: Heroes and Sheroes of the First 100 Years, which traces the first 100 years of the city's history, 1884-1984, as well as instructions on how to make some favorite and time-honored local culinary delights.
Highlights of the book include stories of special events during the Hub City's first 100 years, such as the beginning of USM as Mississippi Normal College. Presidents of Progress tells of the accomplishments of first leader of the college, Dr. Joseph Cook, and the last president of the 100 years, Dr. Aubrey K. Lucas; the contributions of people who helped make Hattiesburg special, such as those of Oseola McCarty, Hattiesburg's Hero of Philanthropy; and national sororities coming to the USM campus in A Legacy of Sisters, among others.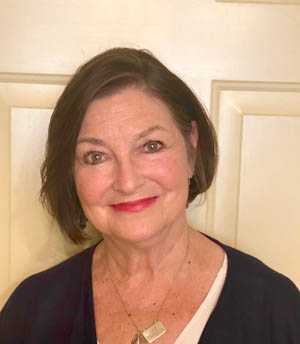 "I wanted to tell the story of Hattiesburg from a personal side of the families and events," said Smith, a 1971 Hattiesburg High School alumna and recent inductee in the Hattiesburg Public Schools Hall of Fame. "I hope readers will come away from it realizing why Hattiesburg is the great city it is today.
"Those who came before us left footprints of dedication and sacrifice for us to follow. But the accomplishments of the city came not only from prominent people, but also the everyday, ordinary person."
The difference in this book from others about Hattiesburg is that it includes recipes for some longtime favorite local dishes, Smith continued.
"Recipes from the families of these stories are included," she said. "Hattiesburg is not only a great place to live but has also always been a city of great cooks and food. We enjoy true Southern cooking at its best."
A book signing for Hattiesburg: Heroes and Sheroes of the First 100 Years will be held at Meador Homestead B&B, 6775 Hwy 49 North in Hattiesburg Nov. 22-24 from 9 a.m.- 4 p.m. The book will also be available in local bookstores. To order a copy, e-mail dean@meadorhomestead.com or call 601.268.3236.