Heinhorst Named Interim Dean of USM Honors College
Thu, 07/15/2021 - 15:10pm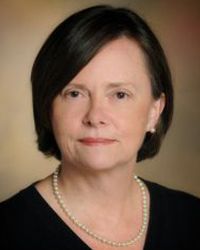 Dr. Sabine Heinhorst has been named interim dean of the Honors College at The University of Southern Mississippi, effective August 1, 2021, following the appointment of current dean, Dr. Ellen Weinauer, as dean of the Honors College at the University of Maine. Heinhorst's appointment is pending IHL Board approval.
Heinhorst joined USM's biochemistry faculty at USM in 1987 and has served in various academic leadership roles during her tenure, including most recently serving as Associate Dean for Undergraduate Research and Outreach for the Honors College and Director of the Drapeau Center for Undergraduate Research.
"The University of Southern Mississippi's Honors College and its programs are among our most celebrated traditions of excellence, and our Honors graduates have gone on to make significant contributions to their professional fields and their communities," said Dr. Steven R. Moser, Provost and Senior Vice President for Academic Affairs. "Our commitment to our Honors students remains unwavering, and I am confident the leadership and dedication Dr. Heinhorst has demonstrated across her career will continue the record of excellence inherent in Honors education at USM."
Heinhorst has served as a member of the Honors College Advisory Group since 2014 and played an integral role in redesigning the Honors curriculum and enhancing the Honors applicant review process to ensure the highest standards of Honors education and admissions. She has directed the completion of numerous Honors theses and undergraduate student research projects.
"It has been a joy to work alongside Dr. Weinauer to advance the Honors College through close collaboration with faculty across the institution, and I have loved every minute of it," said Heinhorst. "While these are certainly big shoes to fill, I look forward to serving in this new capacity to further advance Honors education and Honors student research and creative activities."
Heinhorst's academic work as the Thomas Waring Bennett Distinguished Professor in the Sciences most recently focused on the biochemistry and genetics of bacterial carbon dioxide fixation.
Heinhorst will serve as interim dean for the fall term while USM begins a permanent search process, with the goal of identifying a new dean to begin work in January.