Retired Chief of Police James E. Craig to be Honored with Champion of Change Award
Mon, 10/04/2021 - 11:09am | By: NCS4 Staff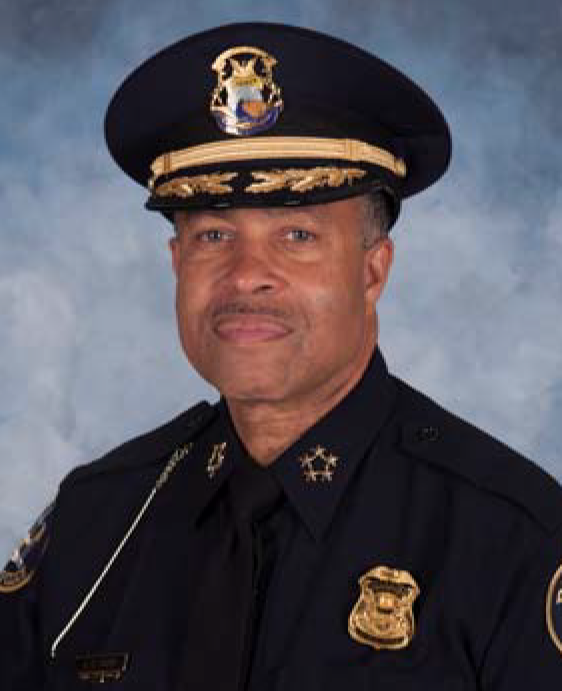 Chief James E. Craig, former head of the Detroit Police Department and current gubernatorial candidate for Michigan, will be recognized during the 2021 National Sports Safety and Security Conference & Exhibition set for Nov. 9-10 in Phoenix.
This year's theme is Reconnect. Reflect. Inspire. The event is presented annually by the National Center for Spectator Sports Safety and Security (NCS4) at The University of Southern Mississippi (USM).
Chief Craig will receive the Champion of Change Award, which recognizes an individual who has demonstrated their ability and commitment to bring about positive change in the sports safety and security industry. Through progressive leadership, this individual's achievements have made a difference to organizational effectiveness and led the organization forward into the future.
Craig has spent 44 years in law enforcement, starting out with the Detroit Police Department in 1977, moving through the ranks in patrol and investigative positions with the LAPD, and serving as police chiefs in Maine, Cincinnati, and Detroit. During his lengthy career, one of Chief Craig's primary objectives has been to reduce violent crime and build strong community partnerships.
During his 28-year tenure as a command officer of the LAPD, Chief Craig was responsible for overseeing many of the most violent areas in Los Angeles and achieved tremendous reductions in crime through implementing innovative strategies and building strong community partnerships.
In Portland, Maine, he was credited with reducing violent crime by 10% by utilizing a comprehensive CompStatprocess that focused on command accountability and problem-solving. Chief Craig was also able to enhance the department's community policing efforts by developing a Chief's Community Advisory Board. This board redefined community partnership and improved the relationship between the police department and the city's residents.
Chief Craig was the first African-American and person outside of Cincinnati to hold the position of Chief of Police there. Chief Craig immediately facilitated significant organizational structural change, emphasizing improving the department's service delivery model and overall effectiveness. Under his leadership, the morale of the rank and file was greatly improved, which equated to an increase in the officers' overall productivity and performance.
Chief Craig also prioritized the need for the officers to proactively address neighborhood quality of life issues and overall crime in the community. On July 1, 2013, Chief Craig was appointed as the 42nd Chief of Police for the Detroit Police Department, bringing his law enforcement career full circle. Chief Craig's top priorities have been to abate and reduce violent crime and to increase the morale of the rank and file.
Chief Craig earned a Bachelor of Science degree in Business Management from West Coast University and a Master of Management degree in Public Administration from the University of Phoenix, where he has also begun coursework in their Doctoral program. Chief Craig is a graduate of the Federal Bureau of Investigation's National Academy.
Chief Craig was also recently announced as a keynote speaker for the event and will speak on leadership during challenging times.
For more information about the conference, visit http://www.ncs4.usm.edu/conference/ and for more information about the awards, visit https://ncs4.usm.edu/about/ncs4-recognition-awards/.