USM Student Government Association to Present Lighting the Way
Tue, 11/30/2021 - 16:45pm | By: Audrey Williamson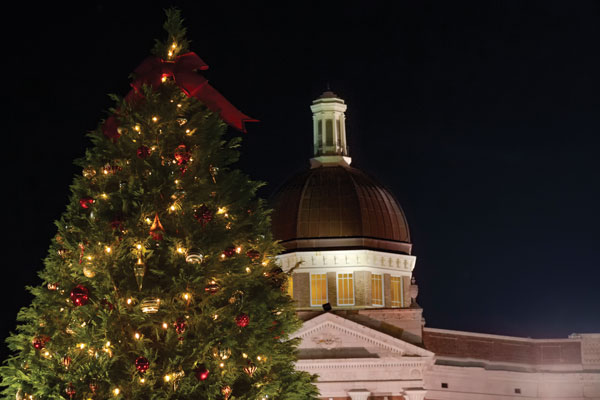 Each year, holiday cheer overflows during The University of Southern Mississippi's annual "Lighting the Way for the Holidays" celebration. Sponsored by the Student Government Association (SGA), Lighting the Way aims to build a bridge connecting The University of Southern Mississippi to the community of Hattiesburg.
On Wednesday, December 1, 2021, Lighting the Way will begin at 6 p.m. with the lighting of the tree, leading into a holiday celebration at Centennial Green and The Powerhouse courtyard beginning at 6:30 p.m. There will be photo opportunities, crafts, games, a skating rink, a movie showing, special surprises, USM's AASO Gospel Choir and more.
Each year the SGA chooses an organization to help support. This year, they will be collecting clothing items to benefit the Oseola McCarty Youth Development Center in Hattiesburg.
"We hope that everyone can come to join us this year as we light the way to a new year," said Lucas Williams, SGA President. "This is an excellent opportunity for our community to engage with our students and Southern Miss family and spread holiday cheer. Please invite all of your friends and family to come to be a part of the sensational evening that will be one worth cherishing for years to come."