The USM Veterans Center Announces Establishment of Memorial Scholarship
Wed, 02/03/2021 - 09:11am | By: Van Arnold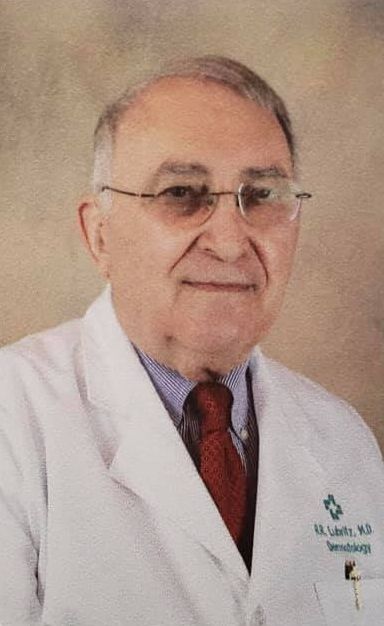 The University of Southern Mississippi (USM) Center for Military Veterans, Service Members and Families is working to establish an annual scholarship in memory of lifelong Hattiesburg resident, dermatologist and U.S. Army Officer Dr. Ronald Lubritz through the USM Foundation.
The Dr. Ronald Lubritz Excellence in Medical Care Memorial Scholarship honors the lifelong contributions of a great American and remarkably distinguished physician who recently passed away. The scholarship will support a USM military student in a pre-medical curriculum.
Dr. Lubritz attended Tulane University for his undergraduate studies, graduated from the LSU School of Medicine in 1959 and practiced medicine across South Mississippi for more than 62 years.
He was internationally acclaimed for introducing cryo-surgery to the southern region of the United States. He also co-authored more than a dozen books on this key component of dermatological care. Lubritz served as president of the Mississippi Dermatology Association for more than 16 years where an annual lectureship was established in his honor.
As an Army officer achieving the rank of colonel, he served in the National Guard and Army Reserve where his command responsibility included leading four troop medical hospitals between Gulfport, Biloxi and Jackson. Dr Lubritz was known to say, "I enjoyed a career in the medical field, but what I enjoyed most in life was my military career."
For more information on the scholarship, please contact Jeff Hammond, USM Veteran Center director, at jeff.hammond@usm.edu or 601.264.4629.
To contribute to the Dr. Ronald Lubritz Excellence in Medical Care Memorial Scholarship checks can be made payable to and sent to the USM Foundation. Please note "Lubritz memorial scholarship" in the memo line.
The USM Foundation
118 College Drive #5210
Hattiesburg, MS 39406
601.266.5210
Founded in 1959, the USM Foundation is a non-profit organization committed to serving the University community by overseeing fundraising efforts to raise private support for scholarships and other academic needs at Southern Miss.
For more information on supporting The University of Southern Mississippi, call the USM Foundation at 601.266.5210 or visit usmfoundation.com.