O'Neal Buoyed by Successful Performance at 2021 Miss Mississippi Pageant
Fri, 08/06/2021 - 16:34pm | By: David Tisdale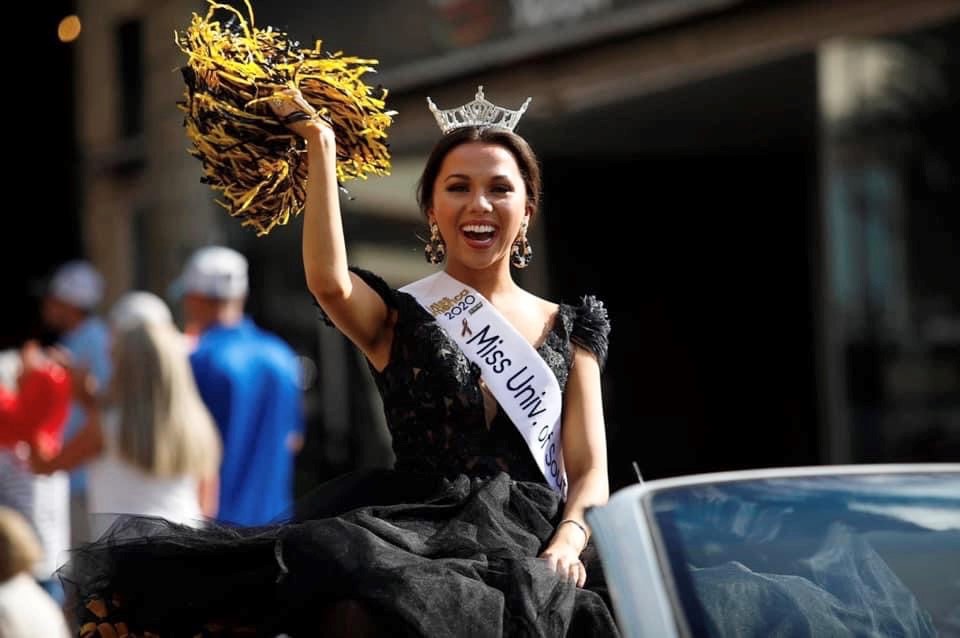 University of Southern Mississippi (USM) alumna Vivian O'Neal came away with a lot of positives from her performance at this year's Miss Mississippi Pageant in Vicksburg, including one of the event's top awards, funding for graduate study and a renewed belief in herself and her abilities.
O'Neal, who entered the pageant as Miss University of Southern Mississippi, placed as first alternate at the pageant and won the event's Quality of Life Award and Scholarship.
"After a three year wait period, to say I was thankful to be back in Vicksburg (for the pageant) is an understatement," said the Pine Belt resident who earned a bachelor's degree in public relations from USM in 2020. "Any nerves I had were quickly replaced with joy and gratitude to be surrounded by the most incredible women, production staff, board of directors, and volunteers.
"I've been a performer since I was three years old, so it also felt good to be back on stage doing what I love, especially as a representative of my beloved alma mater."
While an undergraduate at USM, O'Neal was a member of its famed Dixie Darlings dance team and the Alpha Omicron chapter of Phi Mu sorority, among other organizations. She will use the scholarship to pursue a master's degree.
The Quality of Life award recognizes the competitor with the most impactful social impact initiative; O'Neal's is the CapABLE Curriculum, which has been taught to more than 5,000 students in four states, and she plans to continue engaging with Mississippi students and educators through it.
CapABLE provides education stakeholders with solutions for bridging emotional learning for all students, including those with disabilities. The initiative focuses on celebrating the differences between students, eliminating stigma, and encouraging diversity.
"I am especially excited to see this particular area grow and continue establishing programs that promote inclusivity in classrooms across the country," she said.
O'Neal said the week of Miss Mississippi is a learning experience that provokes exponential growth, and to go from not having made the event's top 15 in previous years to nearly winning the title made her confidence soar.
"It was so humbling to see the hard work pay off, even after one of the most challenging years our country has experienced," she continued, referring to the impacts of the worldwide pandemic. "I walked away from this year's competition a better and more confident person, dancer, communicator, along with scholarship funds and a brand-new set of goals and opportunities.
"As for the future, O'Neal says that if the past year has taught her anything, it's that "plans seldom go the way you intend them."
"With that being said, I'm continuing to seek opportunities for growth, but ultimately following God's lead."